Design available for production
13 VIA Projects Assistance Grants
Yves Gradelet, February 16, 2009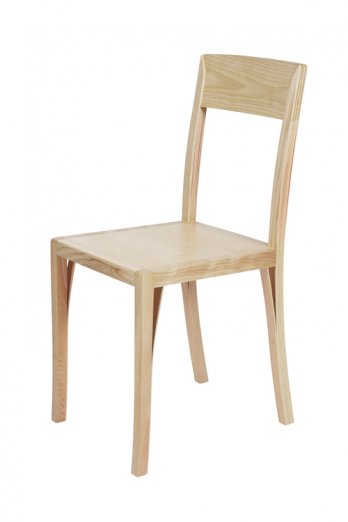 Salomé de FONTAINIEU & Godefroy de VIRIEU_Lamelle Decolle, 2009_Marie Flores
Salomé FONTAINIEU and Godefroy DE VIRIEU - "Lamellé décollé" chair
An unusual interpretation of the glulam technique, this unglued-lam offers controlled flexibility. Zones exempt from glue allow movement up to tension block point. This technique takes clever advantage of the technical properties of wood. The process contributes to aesthetics that are sophisticated and discreet.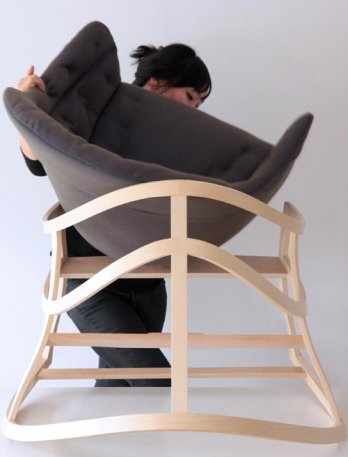 Constance GUISSET_Dancing Chair, 2009_Marie Flores
Constance GUISSET - "Dancing' chair" rocking chair
The graphic strip structure in wooden laths delimits an ample yet light volume over which fits an upholstered shell. Dancing Chair is a contemporary interpretation of the rocking chair, and part of its interest lies in its excellent workmanship.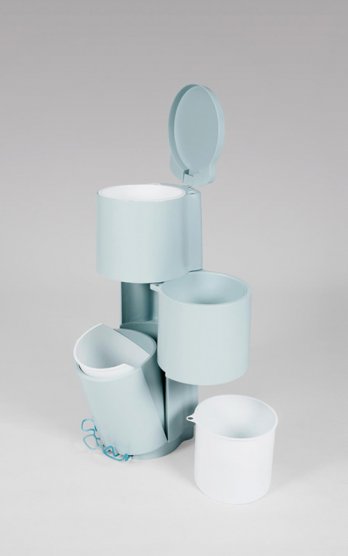 Constance GUISSET & Grégory CID_cid_tri3, 2009_Marie Flores
Constance GUISSET and Grégory CID - "Tri3" recycling bin
This waste disposal unit responds to daily needs for selective separation. The stacking of three distinct receptacles, each commanded by its own pedal push, limits encumbrance of floorspace. Two of the trays are offset from the central axis at different angles, the lower one for glass, the middle one for paper. Organic wastes go in at the top simply by lifting the hood. Controlled cinematic sequences developed from actual body movements during usage simplify a complex system.