Design available for production
13 VIA Projects Assistance Grants
Yves Gradelet, February 16, 2009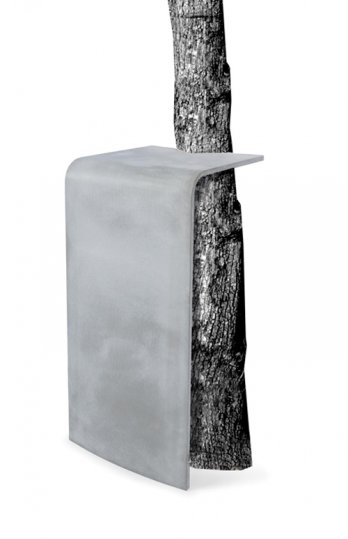 Blackmamouth_Arbre à table, 2009_Marie Flores
Blackmamouth (Mathieu GALARD, Cédric HABERT and Frédéric POISSON) "Arbre à table" outdoor furniture element
Simply moulded, the concrete shell, used as a mono-bloc, is fitted to the tree trunk, a natural and inseparable support for the console. The smooth horizontal top curves in at its centre so that liquids will run off and for ease of maintenance. The grainy texture of the vertical base invites lichens to come on board and complete insertion in the natural milieu. A utility surface for taking a break or sharing convivial moments, Arbre à table finds its place as street furniture or in a private garden. Elementary in its technique, its concrete can be poured in situ to eliminate ecological impact caused by transport.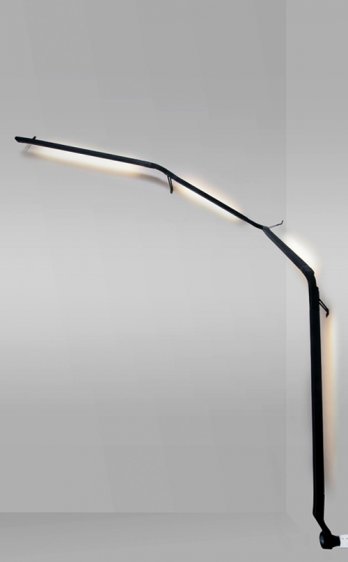 Joran BRIAND_Lampe grimpante, 2009_Marie Flores
Joran BRIAND - "Climbing lamp"
Sold in a kit, the principle of this strip lamp relies on fluo tubes assembled in 3D articulation. The user chooses the number of modules to be used (there are 8 in all) thus designing a luminous chain the graphics of which obey spatial constraints. Fixation points enable the lamp to hug walls and ceiling. Each strip can be adjusted to a given direction to ensure optimal quality in lighting according to needs. F luorescent technology was chosen for the good ratio if offers between long life, low consumption and cost of components.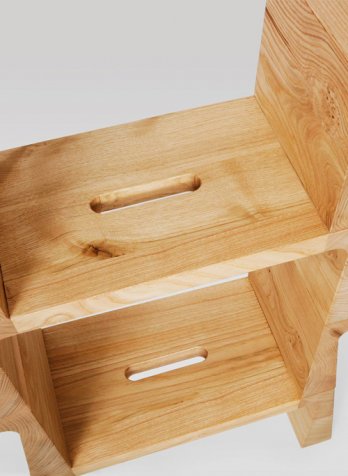 Itamar BURSTEIN_Bibliotheque unit3, 2009_Marie Flores
Itamar BURSTEIN - "Unit" bookshelf
An all-wood bookshelf, Unit is an evolutive solution that can be built up in phase with needs simply by buying and adding the necessary modules. Two pieces of wood assembled by dowel pins form the open-ended structure. The profile of these elements unfolds in continuous lines with no break. Various options for combinations offer decorative and functional freedom.