Quebec_2009 Architecture
Finalists for Awards of Excellence
Volume2, February 9, 2009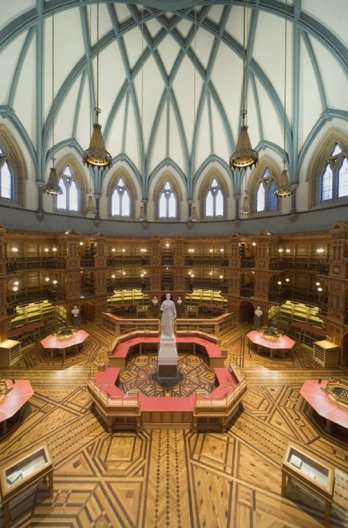 Ordre des Architectes du Québec/bdp_ogilvie + Hogg + Plus
The two finalists in the Industrial Buildings category are: St-Germain Égouts et Aqueducs by Allaire Courchesne Dupuis, architects; Stageline Group, by the consortium of Luc M. Allard, architect and Claude Hamelin Lalonde, architect.
The three finalists in the Urban Design category are: Dufferin exit ramp lighting by URBAN SOLAND; Promenade Samuel-De Champlain by the consortium of Daoust Lestage Inc., Williams Asselin Ackaoui, and Option aménagement; St. Laurent Boulevard Renewal by Schème (Atelier VAP), Louis-Paul Lemieux, architect.
The two finalists in the Events Architecture category are: 1973: Sorry, Out of Gas (exhibition at the Canadian Centre for Architecture) by Saucier + Perrotte, architects; and Territoires habités by Atelier Pierre Thibault.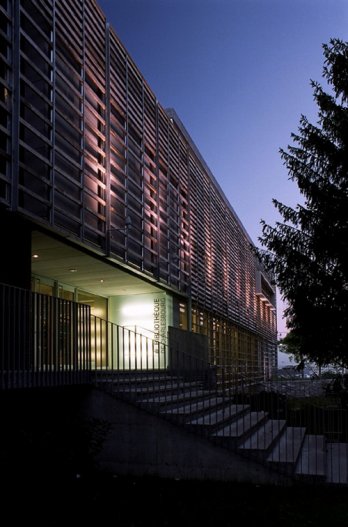 Ordre des Architectes du Québec/Biblithèque de Charlebourg_Croft Pelletier
The finalist for the Perennial Award for public buildings of 25 years or more is: 1981 McGill, Tour de la Banque Nationale de Paris by René Menkès of Menkès Shooner Dagenais LeTourneux, Architects (originally in 1982: Webb Zerafa Menkes Housden, architects)
The three architect finalists for the Architects in Action Award are: Bernard McNamara, president and founding member of Emergency Architects Canada, Denis Lemieux, sustainable development adviser, main author of the publication
Imaginer, réaliser la ville du 21e siècle—Cahiers des bonnes pratiques en design
and Gary Michael Conrath, the mover and designer behind Norman Slater NOW AND BEYOND.