Quebec_2009 Architecture
Finalists for Awards of Excellence
Volume2, February 9, 2009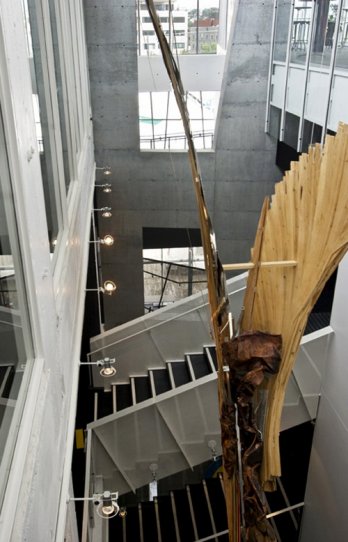 Ordre des Architectes du Québec/Pavillon 400_Hangaru+CLC
The four architect and artist finalists in the Art & Architecture Integration category are: Convergence, a work by artist James (Bill) Vincent in the Bibliothèque de Charlesbourg (Croft Pelletier, architects); Cantate and Le fil rouge, respectively, by artists Rose-Marie E. Goulet and Florent Cousineau, in the Palais Montcalm, Maison de la musique and Salle Raoul-Jobin (the consortium M.:U. S. E.: l'Architecte Jacques Plante, Bernard & Cloutier, architects, and St-Gelais Montminy, architects); Jardin de guérison, a work by artist Barbara Todd in the emergency room of Sacré-Coeur de Montréal hospital (the consortium of Birtz Bastien architects, Yelle Maillé, architects, and Ouellet, architects); and Les ciels inversés, a work by artist Marie-Josée Coulombe in the Centre des arts de la scène Jean-Besré (Saucier + Perrotte, Architects).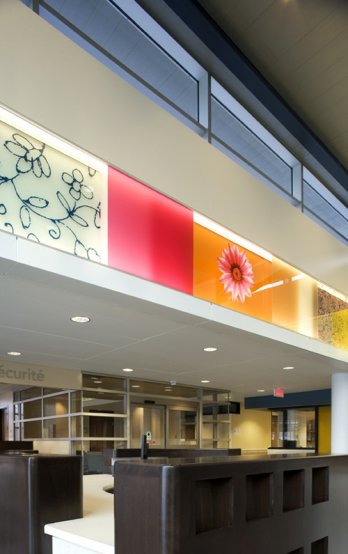 Ordre des Architectes du Québec/BBBL_HSCM_MC
The six finalists in the Institutional Buildings category are: Quai des Cajeux—Promenade Samuel-De Champlain by Daoust Lestage Inc., urban design architecture; Pierrefonds-Roxboro Community Centre by architects FABG; the Life Sciences Complex, Francesco Bellini Pavilion and Cancer Research Pavilion by the consortium of Diamond+Schmitt Architects Inc., Provencher Roy+Associates, architects; Collège de l'Assomption Sports Complex by architects FABG; École primaire de la Grande-Hermine by the consortium of ABCP, architecture and urbanism, and Bisson associates, architects; and CPE Coeurs de l'île by Pierre Morency, architect.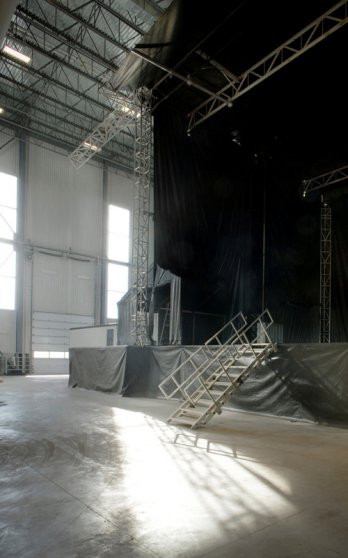 Ordre des Architectes du Québec/AHLA_Groupe Strageline_AHLA
The two finalists in the Universal Accessibility category are: De la Concorde metro station by Martin + Marcotte, architects, members of MGBF and SGTM group; and Résidence de la cité by Pierre Richard, architect.
The four finalists in the Commercial Buildings category are: Carrefour Desjardins—Fédération des caisses Desjardins du Québec by Menkès Shooner Dagenais Letourneux, architects; La Source Bains Nordiques by Blouin Tardif, architects; Michel Brisson Boutique (Old Montréal) by Saucier + Perrotte, architects; and Quattro D, human nature, by Plasse-Rasselet, architects.