William Eggleston
An American in Paris…
Linda Chenit, February 2, 2009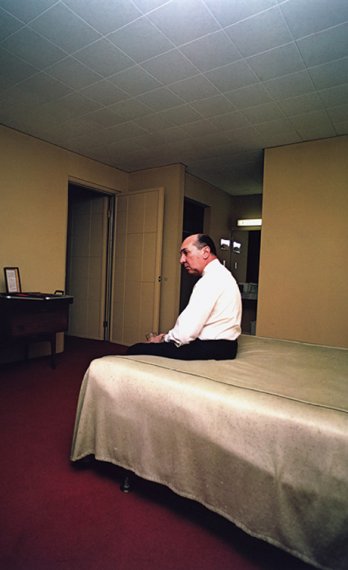 William Eggleston/Huntsville, Alabama, ca. 1970
Uncommon Cityscapes
However, Eggleston's characteristic "shotgun" approach, which involves a distinctive coordination of the hand and eye, brings to these most commonplace city subjects an element of the unfamiliar. As he swings the camera to meet its target, the artist creates awkward angles of view and cuts off figures within the picture frame; Eggleston photographs each subject only once, capturing the instant. He confronts the world with the disorienting eye of an alien observer, as he spontaneously records with seeming ingenuity the unexpected side of the mundane. In many photographs, the restricted vision of a close-up or an off-kilter point of view makes it difficult for the viewer to contextualize the scene, thus stimulating the imagination.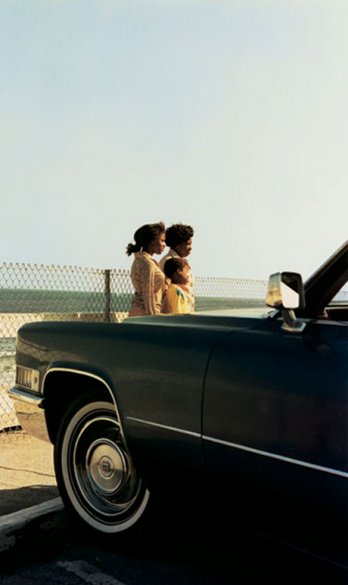 William Eggleston/Los Alamos
Painting and Music
Alongside these photographs, William Eggleston will present a series of his littleknown colorful and abstract paintings and drawings in small notebooks. This alternative form of expression provides a counterpoint to the instantaneous nature of photography. The colors and forms in these small works also reveal Eggleston's love for the early Modernist abstract painter, Wassily Kandinsky, and in particular his interest in the relationships that exist between painting and music. These paintings also provide insight into the unique way in which William Eggleston—an accomplished pianist and an admirer of Johann Sebastian Bach—composes his photographs. Using color as a structural element alongside form, his photographs, like his paintings, acquire the dynamic yet highly structured rhythms of Johann Sebastian Bach.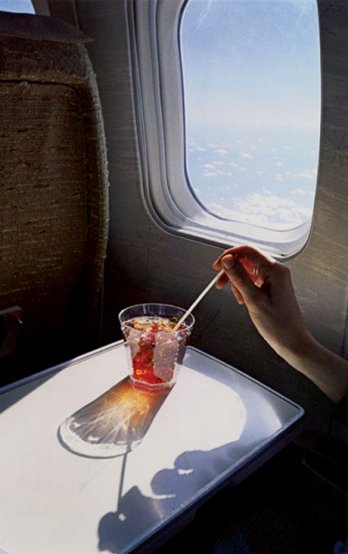 William Eggleston/Los Alamos