Beatriz Milhazes
Natural forms + rigorous geometry
Linda Chenit, January 26, 2009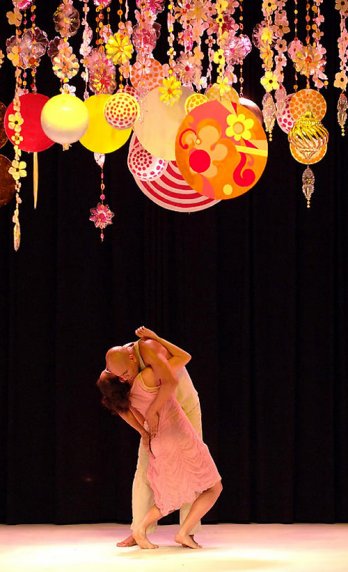 Beatriz Milhazes/Set design for Tempo de Verão (Summertime),by Marcia Milhazes Contemporary Dance Company, 2006
Artistic Technique
To create this elaborate network of forms, Milhazes has developed a technique that is closely related to monotype and collage. The artist first paints the motifs and drawings of her work on translucent plastic sheets. She then applies them to the canvas and peels the plastic off, superimposing images and colors in a variety of combinations. During the transfer process, part of the motif sometimes tears, leaving portions of itself behind. These accidents create interesting surfaces marred by subtle imperfections. The slow and laborious process leads to rich palimpsests of overlaid images, some fully present, some masked, some only ghostly silhouettes.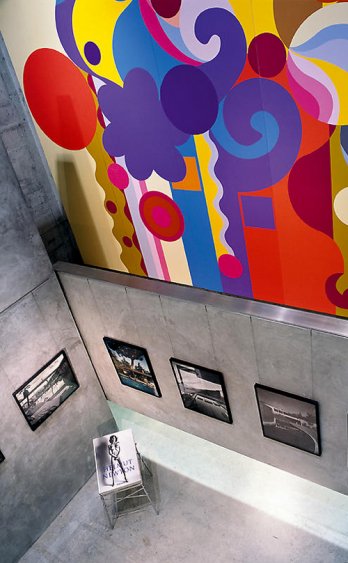 Beatriz Milhazes/Taschen Store, New York City, NY, 2007
During the past several years, the artistic production of Beatriz Milhazes has continued to expand, recently branching out into arenas such as, theatre sets, site-specific installations, and design work, including fabric and tapestry. She has also created two artist's books, one in conjunction with the MoMA and one with the Thomas Dane Gallery, London, which explore the realms of printmaking and collage. Through her diversity of practice and multiplicity of sources, Beatriz Milhazes erases all distinctions between the high and the low, the national and the international, the classical and the contemporary, leaving her free to explore the entire realm of visual expression.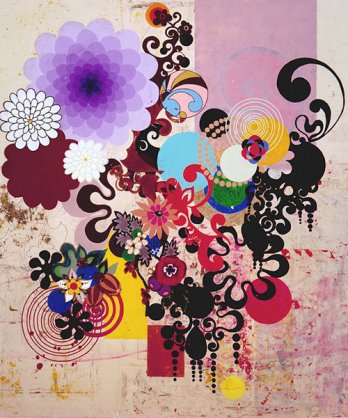 Beatriz Milhazes/In My Dreams
Beatriz Milhazes Bio_Express
Born in Rio de Janeiro in 1960, Beatriz Milhazes entered Rio's renowned Escola de Artes Visuais do Parque Lage in the early 1980s. She emerged on the Brazilian art scene in the midst of what was known as "the return to painting" of the Geraçao Oitenta (the 1980s Generation), which followed the more austere conceptualist art that dominated the country in the 1970s.
Beatriz Milhazes
fondation.cartier.com