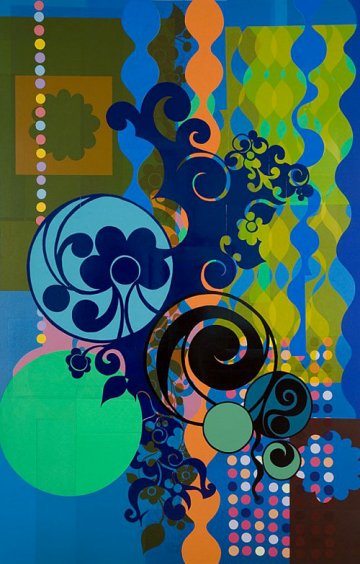 Beatriz Milhazes
Natural forms + rigorous geometry
Linda Chenit, January 26, 2009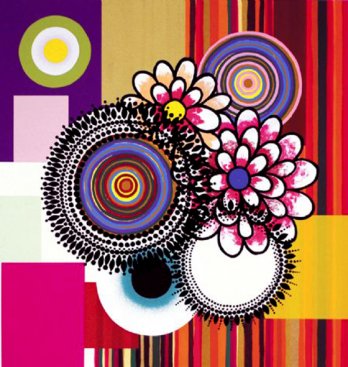 Beatriz Milhazes/Bibi, 2003
The Fondation Cartier pour l'art contemporain
is pleased to present an exhibition of the work of
Beatriz Milhazes
, one of the most celebrated Brazilian visual artists today. Offering an overview of her work of the past decade, the exhibition will include a selection of large-format acrylic paintings as well as a remarkable new collage that she has created specifically for the show. The Fondation Cartier has also commissioned the artist to produce a special architectural installation for the exhibition. Using a technique closely related to collage, she will apply motifs made of translucent adhesive vinyl directly onto the glass walls of the Fondation Cartier, creating an effect that is evocative of stained-glass. Reflecting her interest both in natural forms and rigorous geometry, this striking installation will enter into a powerful visual dialogue with the architecture of Jean Nouvel and the surrounding garden.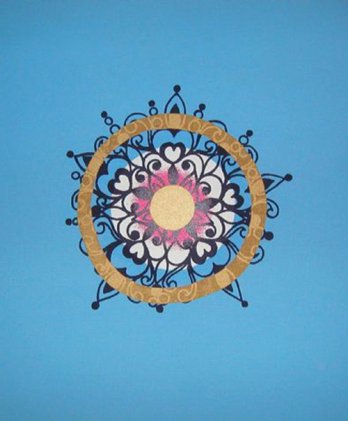 Beatriz Milhazes/Coisa Linda, 2002
Brazilian Heritage
The work of Beatriz Milhazes occupies a unique position between Latin American and Western traditions. It is thus not surprising that she showed an early interest in the work of Brazilian writer and poet, Oswald de Andrade (1890–1954) and that of his wellknown companion, the painter Tarsila do Amaral (1886–1973). Andrade's Manifesto Antropofago (1928) called upon Brazilian artists to develop their own unique culture by "devouring" European styles and melding them with elements derived from local culture. Tarsila do Amaral's painting expressed this philosophy, combining the bright colors and tropical imagery of Brazil with the surrealism she discovered in Europe. Inspired by her predecessors, Beatriz Milhazes embraces a dizzying kaleidoscope of influences, following an approach that she describes as "culture eating culture." Her canvases have an undeniably Brazilian flavor, filled with an abundance of brightly colored, highly decorative motifs. Much of the artist's inspiration comes from the high and low art present in her native country, including sources as varied as ceramics, lacework, jewelry design, carnival decoration, and Colonial baroque architecture.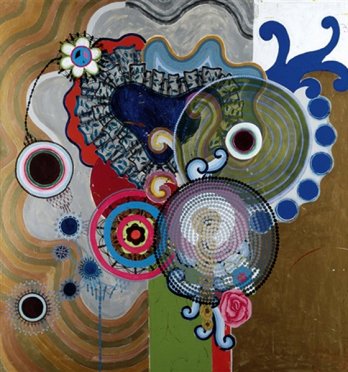 Beatriz Milhazes/A chuva, 1996