Last Call for Planet Earth
Reflexions by Archi-World®
J.P., September 24, 2018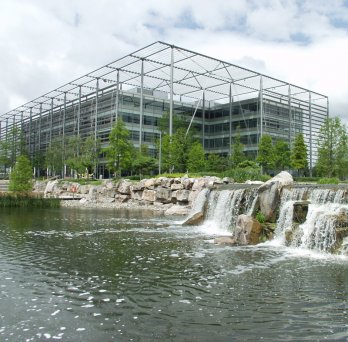 Last Call for Planet Earth_Archi-World®/London
Attention to derivatives Finland is a country sensitive to environmental matters. So is Markku Komonen. The architect allows us to reflect on his housing projects in Guinea and efficient offices in a former warehouse, which is part of Helsinki's industrial heritage. However, he warns us: sustainable architecture should not be a style or a label. It's not about a trend!
The Canadian Daniel Pearl responds along the same lines and fears "green washing" for marketing purposes: a project appears to be "green" through added technologies, disconnected from the architectural aspect. His social housing renovation projects in Montréal and his residential constructions integrated into the landscape are exemplary in more ways than one.
Last Call for Planet Earth_Archi-World®/Mayne
"Curitiba, the city people love"
The future of the planet is played out in the cities where urgent problems are expressed, which require bold solutions. The capital city of the State of Paraná, in the south of Brazil, Curitiba, that seemed destined to its fate as the anarchic city faced with blatant inequality and poverty. And yet, with few means and lots of creativity, the town planner Jaime Lerner, mayor of the city and Governor of the State has on several occasions been responsible for the urban revolution, which made Curitiba an international reference in ecological, economic and social terms. He informed us of his contributions of "urban acupuncture": efficient public transportation, playful green spaces, systematic recuperation of waste, an education system unequalled in the country, and active participation of the citizens in this perpetually evolving human adventure.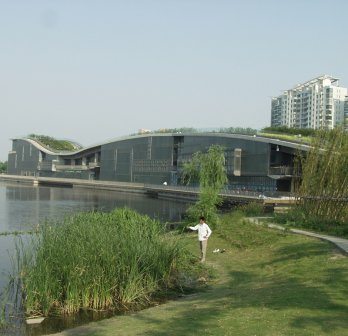 Last Call for Planet Earth_Archi-World®/Quingyun ma thum island
In practical terms In his day-to-day work, the Belgian Jo Crepain favours architectural quality, which he views as the first form of sustainability: quality of the structure, insulation and materials – of bricks for the most part – high ceilings, adequate natural ventilation and integration into green spaces. Responding to the new office concept, his building for Telindus near Leuven multiplies glass volumes so as to allow daylight to enter abundantly into the 20,000 m² office space.
In Vienna, Georg Reinberg showed us the quality of passive houses. He explained how they work. This Austrian pioneer of ecological construction is extremely demanding when it comes to energy solutions. His residential building projects in Vienna and the Biotop building are there to convince us.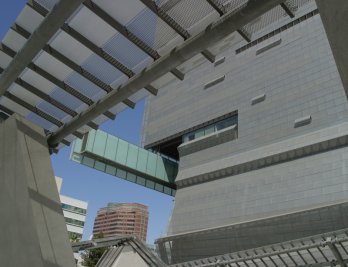 Last Call for Planet Earth_Archi-World®/Thom Mayne Caltrans
Enhanced with contributions by professor Hugo Hens (KU Leuven), the great specialist of sustainable construction and European Energy Commissioner Andris Piebalgs, the film aims to show that sustainable development is thus materialised by a series of proposals on a new concept of the city, on a new way of approaching the home, with increased freedom and intelligence, on a more sensitive focus on materials, on water, air and energies. Critical aspects for future generations!
www.lastcallforplanetearth.eu