Dolbeau-Mistassini Theatre
Theatrical setup of contemporary architecture
Nathalie Roy, Les points saisis + Paul Laurendeau, January 19, 2009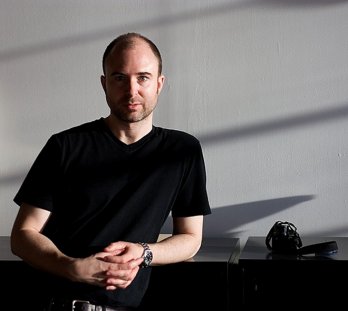 Paul Laurendeau_Matthew Lipscomb
Paul Laurendeau architect_Profile
In 1995, Paul Laurendeau established his architectural practice in Montreal, after working for four years for famous architects in London and Paris. Early work includes projects submitted for national and international architecture competitions, some having received prizes and jury mentions.
Laurendeau work distinguishes itself in his simple and coherent ordering of spaces and by the use of primary geometric forms that organize the architectural composition, playing on proportion, rhythm and the sequence in which the rooms are assembled. Surfaces like the square, the rectangle and the circle are juxtaposed according to rules of symmetry and repetition to impose clarity, sense and memory in the architectural experience.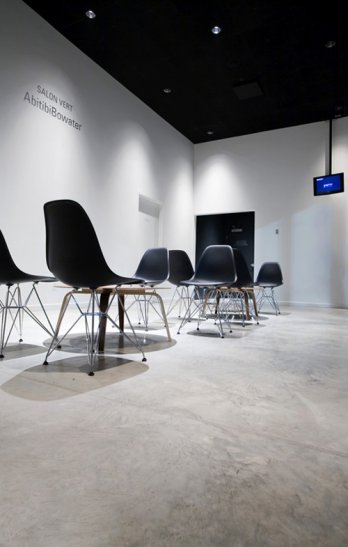 Paul Laurendeau_Jodoin Lamarre Pratte_architectes en consortium_Marc Gibert_adecom.ca
In 1991, Laurendeau won second prize for his multi-family housing project submitted for L'art de vivre en ville competition by the City of Montreal to bring back suburbanites to the city. In 1997, he won second prize for a single family house in the competition Nouveau confort organized by Hydro-Quebec for its simplicity and efficiency. In 1998, in an international competition organized by the Union Internationale des Architectes for a 100 room hotel in Argentina, his proposal received a jury mention. In 2004, his proposal for a house is selected for publication along with 20 other finalists in an international competition organized by the city of Portland, Oregon, named Living Smart, asking architects to develop a narrow lot house to increase density in suburbia.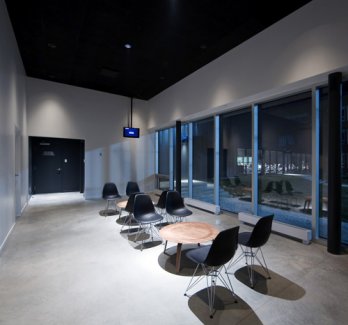 Paul Laurendeau_Jodoin Lamarre Pratte_architectes en consortium_Marc Gibert_adecom.ca
In Quebec, Laurendeau designed the interior layout and renovation for a rehearsal room for the Pol Pelletier theatrical company in a former cabaret in downtown Montreal. In 2001, he designed the offices for the ad agency Fashionlab in a space initially designed in 1914 by the famous Quebec architect Ernest Cormier. He received the 2003 Prize of Excellence by the Order of Architects of Quebec for its simplicity and sensitivity to context. In 2004, he designed an exhibition stand for five designers at the SIDIM (Montreal interior design show) and earned first prize in its category. The design for the stand was the result of a research project on space and its proportions, following a grant received by the Quebec Arts Council.