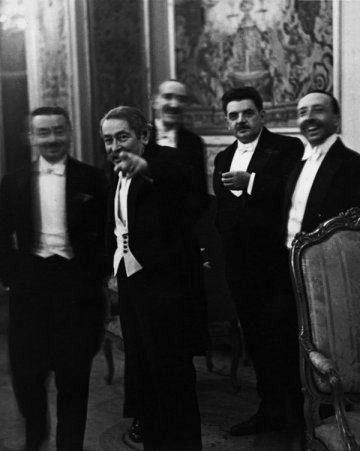 Erich Salomon
The King of the Indiscreet, 1928-1938
Naïs Elfassi, January 12, 2009
"Ah, there he is, the king of the indiscreet!" exclaimed Aristide Briand as he pointed to Erich Salomon in the salons of the Quai d'Orsay, where he had been caught by surprise. The words would become famous, especially since the French Foreign Minister spoke them just as Salomon had pressed his shutter release. It was August 1931, and for three years now the German photographer had been finding his way into conferences and other international meetings, bringing back surprising photographs of the most prominent political figures. Paradoxically, however, if there was one word that described Salomon's practice it was discretion. His elegance, polished manners and gift for camouflage meant that this gentleman photographer could always go unnoticed, wherever he was.
Erich Salomon (born 1886), whose career and tragic destiny are intimately bound up with the political and media history of the interwar period, was certainly one of the first reporters to enter the hitherto impenetrable world of power and to reveal the private lives of celebrities to the general public. His work thus marked the beginning of a new era in photojournalism. He was the precursor of what, many years later, would become the "paparazzi method." However, while Salomon's procedures (unauthorised infiltration of protected spaces, "hunting his prey" and use of ultra-sophisticated equipment) are comparable with those of the modern "celebrity hunters," his skill, ethics and, above all, his ambitions, not to mention the context in which he worked, set him very much apart from today's people press.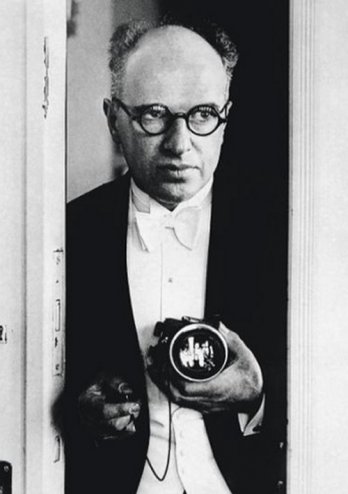 Erich Salomon_Autoportrait
Nothing in Erich Salomon's background pointed to a career in photography. Born into a rich Berlin banking family, he studied zoology and architecture and went on to gain a doctorate in law. However, the rampant inflation after the Great War forced him to find a job. He became a photojournalist in 1928, at the age of 42, and had soon developed methods that enable him to discreetly photograph court hearings. Within three years the exploits of this brilliant autodidact had made him one of Europe's most famous photographers.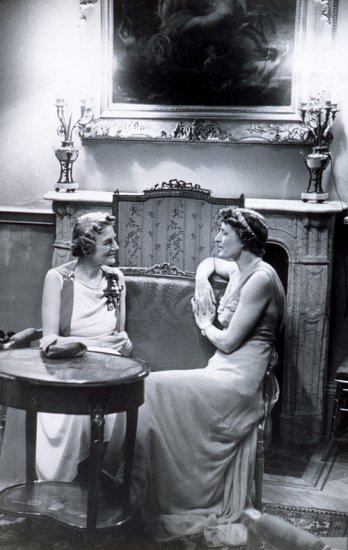 Erich Salomon/Erich Salomon_ClementineChurchill
Salomon no doubt had a clear sense of the media and technological situation that he was entering. The illustrated press, with its copious photographs, was booming. Popular magazines made abundant use of sensationalist articles, combining hard-hitting words and powerful images. This period also witnessed a new generation of small cameras that could be used in all kinds of lighting conditions. Salomon lost no time in taking up this advanced equipment. Two cameras that he owned are included in this exhibition: the Ermanox, with its wide aperture, and the famous Leica 1, which he started using in 1930. No longer dependent on artificial light and its constraints, the photographer was free to go behind the scenes and beyond the conventions of the portrait to capture unguarded subjects who were unaware of the camera's presence.