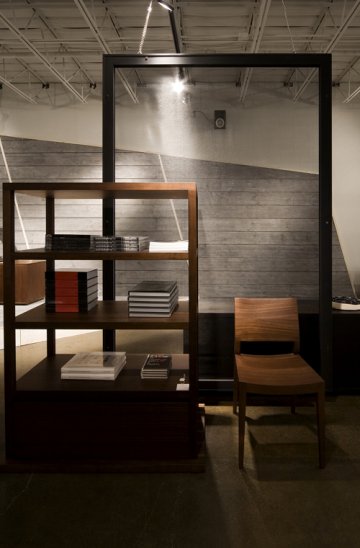 Blazys Gérard
Domison
J.P., September 17, 2012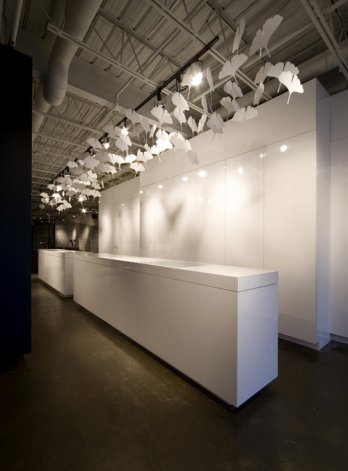 Blazys Gérard_ Domison_ Steve Montpetit
Design-Portrait

The idea behind Domison comes from a well known fable: The three little pigs. Domison's big bad wolfe, conceptually depicted by the Main, blows on all of the three houses: the straw house is rapidily dispersed into separation pannels, the wood house boldly folds into a morphed form and while the brick house's structures remain as textured supports for the well designed furniture. This space relies on contrasted materials and finished going from high gloss whites to mat woody grays to lure and charm.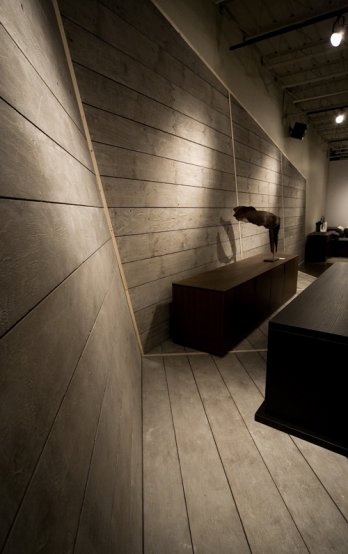 Blazys Gérard_ Domison_ Steve Montpetit
Domison's new retail environment was given an industrial edge by Blazysgérard's design team. In fact, they achieved this by denuding of all of the then existing floor and ceiling finishes to rediscover the essence of the space with its cement floors, apparent beamed metal ceiling and by adding a punctuation of black metal columns, white brick walls and a barn wood structure.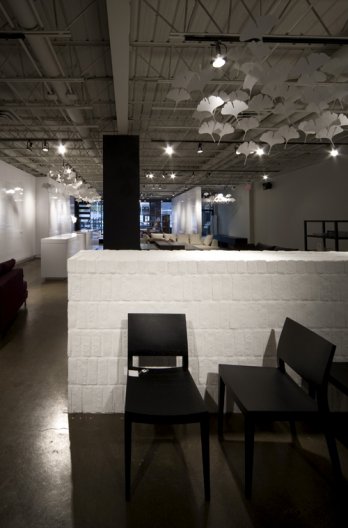 Blazys Gérard_ Domison_ Steve Montpetit