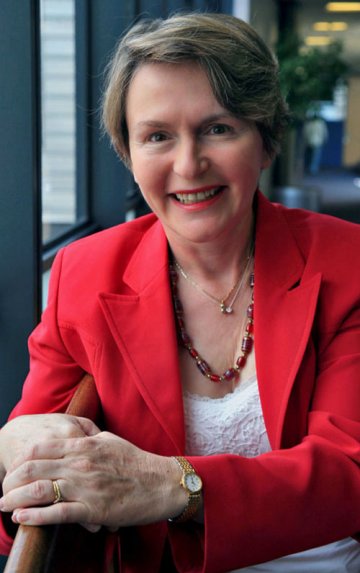 Helen Zille
Twelve things you should know about Helen Zille, Mayor of Cape Town…
Zanoah Bia, December 15, 2008
Helen Zille (born in March 9, 1951) is the Mayor of Cape Town in South Africa's Western Cape province and leader of the Democratic Alliance political party, South Africa's official opposition. She was voted Newsmaker of the year 2006 by the National Press Club in Pretoria on 11 July 2007. In October 2008, she was announced as the winner of the 2008 World Mayor prize. Zille was nominated as one of 820 world mayors and has made it into the shortlist of 50 mayors. She has since reached the final shortlist of 11 world mayors, and she is the only remaining mayor of an African city. The winner was announced in October 2008. Helen Zille, Mayor of Cape Town won the 2008 World Mayor Award. The organisers compared Zille to other leaders such as Desmond Tutu and Nelson Mandela.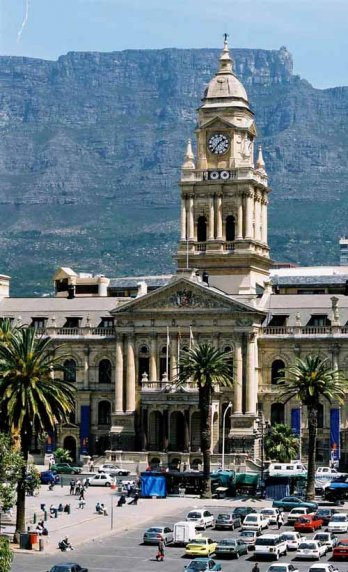 Helen Zille/Cape Town Hall
Helen Zille was born in Johannesburg, the eldest child of parents who separately left Germany in the 1930s. Her grandfather (on her mother's side) and her grandmother (on her father's side) were Jewish. She was educated at Johannesburg's St Mary's School, Waverley and the University of the Witwatersrand, where she obtained a Bachelor of Arts degree. She married Professor Johann Maree in 1982, and they have two sons - Paul (born in 1984) and Thomas (1989). Zille began her career as a political journalist for the Rand Daily Mail, where she famously exposed the truth behind Steve Biko's death. At this time she became politically active in the Democratic Party. Her editor at the time, Allister Sparks, recalls: 'She was the star cadet on the Rand Daily Mail'. She was previously involved in the Black Sash movement, the End Conscription Campaign, the South Africa Beyond Apartheid Project and the Cape Town Peace Committee. She also gathered evidence for the Goldstone Commission which investigated attempts to destabilise the Western Cape before the elections in 1994.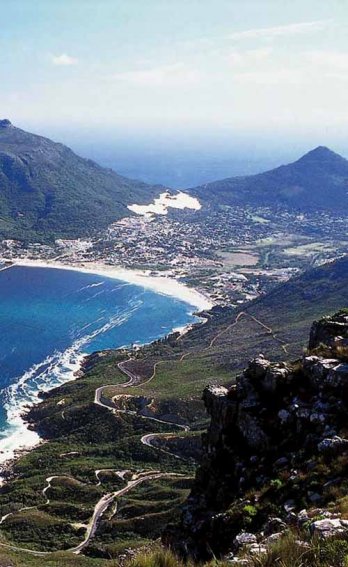 Helen Zille/Cape Town, Ocean
She held the position of Director of Development and Public Affairs at the University of Cape Town. As chair of governing body of Grove Primary School in 1996, she led a successful challenge against government policy limiting governing bodies' powers to appoint staff. She was the MEC for Education in the Western Cape and subsequently became a Member of Parliament for the DA. Within the DA she rose to the level of deputy federal chairperson and was the national party spokesperson and spokesperson for education. She was a finalist in the South African Woman of the Year Award in 2003. Zille reflects the multilingualism of the country, and speaks English, Afrikaans and Xhosa (as well as the language of her parents, German).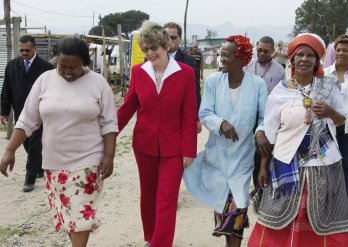 Helen Zille with people of Cape Town