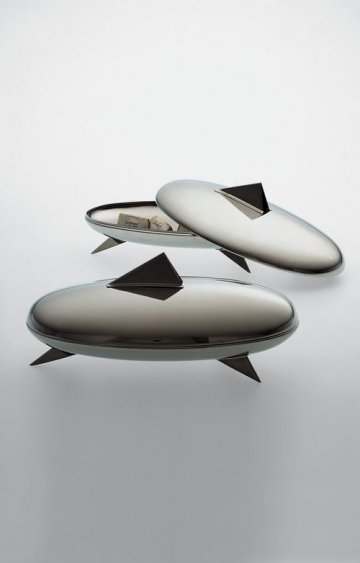 Alessandro Mendini
The pantheistic of vision
G. T., December 8, 2008
Milanese architect Alessandro Mendini has been editor-in-chief of "Casabella", "Modo" and "Domus". Monographs on his work alone and with the Alchimia group
have been published in several languages. Mendini makes objects, furniture, environments, paintings, installations, buildings. He works with world-famous companies such as Alessi, Philips, Cartier, Bisazza, Swatch, Hermés, Venini and is a consultant for a number of different industries in Europe and the Far East, helping with image and design issues.
Mendini is an honorary member of the Bezalel Academy of Arts and Design in Jerusalem. 


In 1979 and 1981
he was awarded the Compasso d'oro for design,
he is "Chevalier des Arts et des Lettres" in France,
and he has received honours from the Architectural League in New York
and an honorary degree from Milan Polytechnic.
He has been a professor of design at the Hochschule für Angewandte Kunst 
in Vienna and an honorary professor at the Academic Council of Guangzhou Academy of Fine Arts in China. 
His works are exhibited in a number of museums and private collections.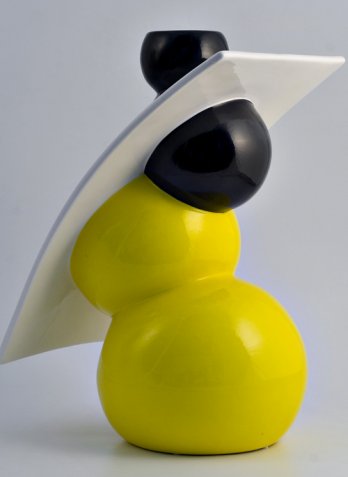 Alessandro Mendini_Ceramic vase
In 1989
Alessandro Mendini and his brother Francesco, also an architect, opened Atelier Mendini in Milan, and together they have designed 
Fabbriche Alessi in Omegna,
the new Olympic swimming pool in Trieste, a number of subway stations and restoration of the Town Hall in Naples, 
the Byblos Art Hotel-Villa Amistà in Verona,
and the new offices of the Trend Group in Vicenza in Italy, 
as well as a tower in Hiroshima, Japan,
Groningen Museum in Holland, 
a neighbourhood in Lugano, Switzerland, 
the Madsack office building in Hanover,
a commercial building in Lörrach, Germany 
and other buildings in Europe and the U.S.A. 


He has worked in several different countries and is an urban planning consultant for a number of cities in Korea, where he is currently working on the new Seoul exhibition centre.
Alessandro Mendini/alessandro-mendini-geo-drip-coffee-maker
A walk with Mr. Alessandro Mendini…
Alessandro Mendini talks on the wide-ranging themes of decoration in design, alphabets of symbols, and architecture by the archistars. 
The result is that today more than ever, design must be shared and make definitely positive signs and perspectives.