ENZO MARI
A view on the immensity
G. T., October 27, 2008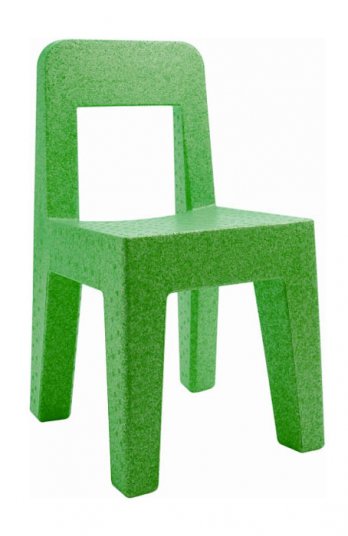 Enzo Mari/Pop
Bio_Express
ENZO MARI was born in Novara in 1932. An artist and designer, he attended the Accademia di Belle Arti di Brera in Milan in the early '50s, where he researched "the psychology of vision, the programming of perceptive structures and the methodology of design". In the late '50s, as a philologist of the vocabulary of the visual arts, he decided 
to concern himself with design as well, aware of the need to work to improve overall quality in mass culture.
The disciplinary complexity of his work has been noted by prominent figures 
in the world of culture: Enzo Mari who thinks creatively and builds logically 
(Max Bill, 1959), Enzo Mari as the philologist of the creative vocabulary (Pierre Restany, 1967), Enzo Mari who, the more he thinks about it ("design", that strange, ambiguous, uncertain, slippery profession) the worse he feels (Ettore Sottsass, 1974), Mari the designers' conscience (Alessandro Mendini, 1980), Enzo Mari working systematically (Arturo Carlo Quintavalle, 1980), the different Enzo Maris (six in all) known to Tomàs Maldonado (1980), Enzo Mari wanting to be an aesthetic, design and political presence (Atenor-Pedio, 1980), Enzo Mari as the top moral authority in the field of Italian design (Giovanni Klaus Koenig, 1981), Enzo Mari making contradiction a true creative material, Enzo Mari working to reduce the possibility of error in the use of things (Vittorio Gregotti, 1981), the rather Calvinist Enzo Mari of Carlo Argan (1980), who poses the problem of conceiving of design for a society that is not opulent, Enzo Mari who reacts to the elementary opposition of art and science with a philosophical attitude (Maurizio Calvesi, 1986), Enzo Mari who considers aesthetics to be the means of communication of art and design (François Burkhardt, 1997).

In January 2001 he publishes his essay "Progetto e Passione" ("Design and Passion") in which, without speaking of his own work, he places the issues of design in a wider-ranging cultural context.
Mari's work is exhibited in museums in Italy and all over the world.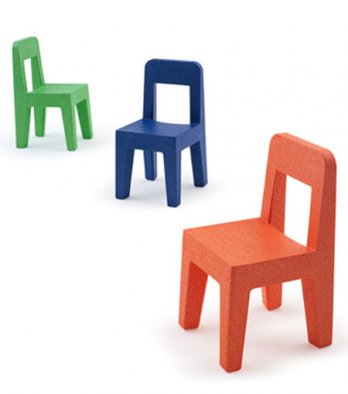 Enzo Mari/MG-SEGGIOLINA
Mari worked on almost 200 projects for Italian and international industries including Danese, Olivetti, Boringhieri, Adelphi, Driade, Le Creuset, Artemide, Castelli, Gabbianelli, the City of Milan, Interflex, Zanotta, Fantini, Agape, Alessi, Zani & Zani, K.P.M., Robots, Ideal Standard, Arnolfo di Cambio, Magis, Rosenthal, Frau, Thonet, Daum, Muji and Hida.
 He served as president of ADI (Associazione per il Disegno Industriale) between 1976 and 1979.
Mari has been presented with about 40 awards and acknowledgements for his research and design work, including several "Compasso d'Oro" awards: 
in 1967 "for individual research in design", 
in 1979 for his "Delfina" chair (produced by Driade), 
in 1987 for his "Tonietta" chair (produced by Zanotta), 
and in 2001 for his "Legato" table (produced by Driade).
Mari was awarded the "Barcelona" prize in 1997.
 He has been a member of AGI (Alliance Grafique Internationale) since 1989. 
In November 2000 the RSA of London presented him with the honour of "HonRDI" (Honorary Royal Designer for Industry),
and in 2000 he was also named Honorary Professor by Hochschule für bildende Künste in Hamburg.
In October 2002 he was presented with an honorary degree in Industrial Design by the Faculty of Architecture at Milan Polytechnic.
 Mari has taught courses at the "Centre for the Study of Visual Communication" at Parma University, the "Fine Arts Academy" in Carrara, the "Faculty of Architecture" at Milan Polytechnic and "ISIA" in Florence; and most recently, at the "Hochschule der Künste" in Berlin and the "Hochschule für angewandte Kunst" in Vienna.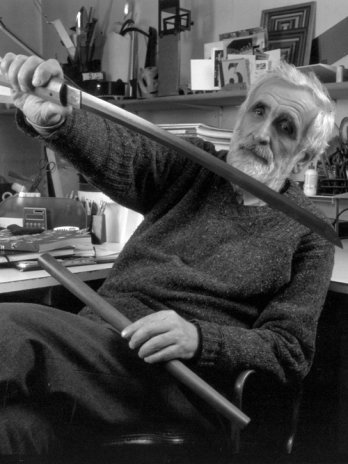 Enzo Mari