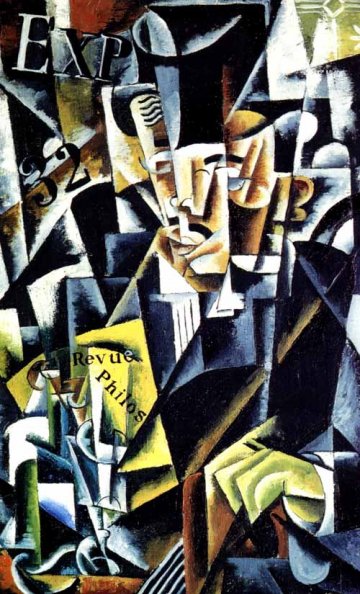 LE FUTURISME À PARIS
UNE AVANT-GARDE EXPLOSIVE
Isabelle Danto, October 20, 2008
Marking the centenary of the publication of Marinetti's Futurist Manifesto on the front page of the Figaro on 20 February 1909, the Centre Pompidou is organising an exhibition,
"Le Futurisme à Paris - une avant-garde explosive."
The first avant-garde of the twentieth century, Futurism celebrated technology, the energy of the crowd, and the hectic activity of the modern metropolis, rejecting the equilibrium and stability inherited from Classical models for a dynamism that dislocated form. The Centre Pompidou has made the reconsideration of the great art movements of the twentieth century a cornerstone of its new exhibition strategy.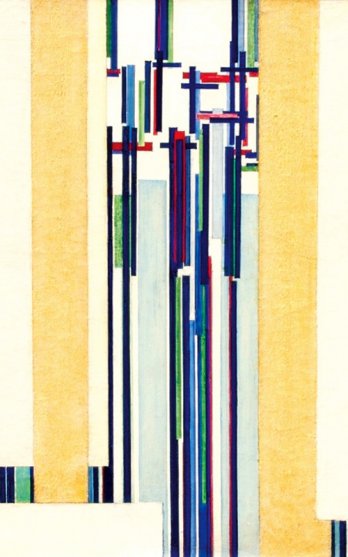 Le Futurisme/Kupka_Elevation
This goal of this exhibition is thus to re-evaluate the role and status of Futurism as a fundamental contribution to Modernism and to offer a new analysis of its relationship with the French avant-garde movement of Cubism, through more than 200 artworks and contemporary documents. Georges Braque, Robert Delaunay, Félix Del Marle, Marcel Duchamp, Albert Gleizes, Frantisek Kupka, Fernand Léger, Casimir Malevich, Jean Metzinger, Francis Picabia, Pablo Picasso and Ardengo Soffici were all involved in a dialogue with the Futurist painters that would be international in its impact, Futurist concepts becoming a source of inspiration for very many artists, from London to Moscow.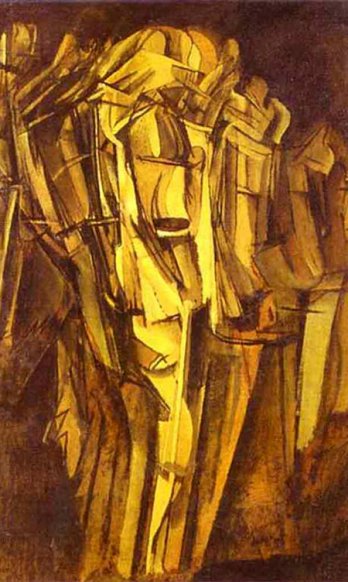 Le Futurisme_Marcel Duchamp_Young man