Serge Mouangue
Twenty things you should know about Serge Mouangue...
Zanoah Bia, October 6, 2008
erge Mouangue/Nuvu Nissan_profil.
E.D.: Who is Serge Mouangue?Serge Mouangue:
I am a designer, born in Cameroon, studied in Paris, living and working in Tokyo.
E.D.: Tell us more about NuVu, Wafrica and your last projects/works SM:
NuVu
is a concept car, designed for Nissan and showcased in (October) the 2008 Paris Motorshow. It's an eco friendly vision for the future of urban transportation.
Wafrica
is a more personal experience, exploring issues of cultural identity, transforming timeless icons and values. I have been involved in a diverse way in the design industry, I feel it has been leading me in a new direction.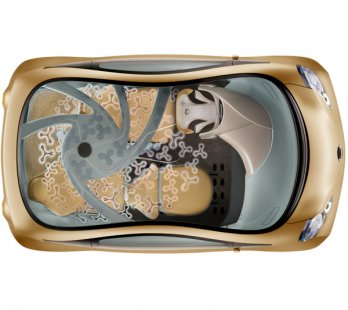 Serge Mouangue/NUVU Nissan_Zenithale
E.D.: Is there a philosophy behind your work, project? SM:
"Listen more"...

E.D.: What do you consider your influences, what inspires you? SM:
Space, sound, stories, people's stories.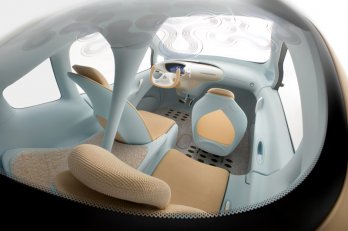 Serge Mouangue/NUVU by Serge Mouangue_interieur_Nissan
E.D.: How would you explain design? SM:
Design is about accessing limitless solutions, offering something that is new and yet strikes a chord, it's about hope!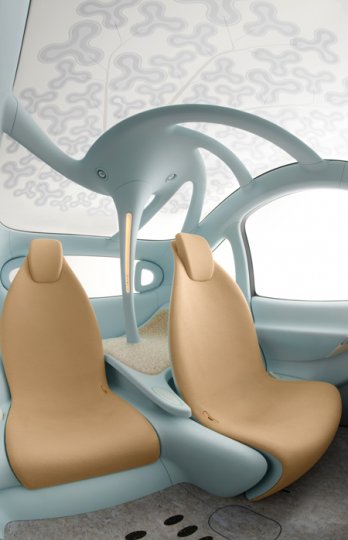 Serge Mouangue/Nissan NUVU_interieur by Serge Mouangue