4 Days in Mongolia
Glimpses of life...
J.P. + Pierre Choinière, September 15, 2008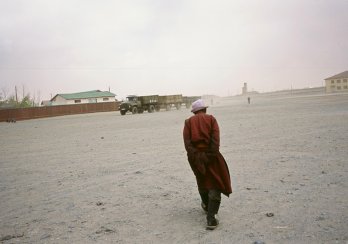 Mongolie_Comptoirs dailleurs_Pierre Choiniere
For this trip, the photographer left his digital cameras behind for his "old" Leica. This choice not only allowed him to "travel light", but moreover, working with a chromatic film enabled him to capture a depth of field that a digital camera simply cannot deliver. And there is no shortage of depth among the arid mountain regions, where spectacular sand storms trouble the landscape from time to time. The photographs capture spontaneous portraits, glimpses of life, yurt interiors, the desert-like immensity of the steppes…
Mongolie_Comptoirs dailleurs_Pierre Choiniere
Nevertheless, the photographer left on his journey without any pre-conceived ideas of the pictures he wanted to take. On his first journey to Mongolia, he wanted to allow himself to be carried away by his first visual impressions. The result is an impressive portrait of a world that we believed disappeared a long time ago, but that nonetheless still exists. A world caught between troubling contradictions, where the horse remains the sole means of transportation, where villages never stay in the same place more than six months, a rustic and simple world where its inhabitants have the generosity and kindness of those who have little.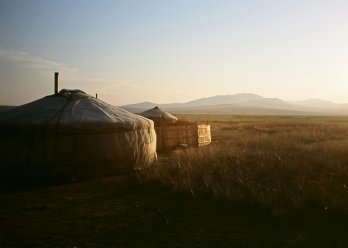 Mongolie_Comptoirs dailleurs_Pierre Choiniere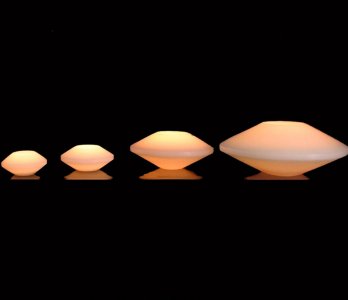 Mongolie_Comptoirs dailleurs_Pierre Choiniere