Is design still the preserve of the few?
The useful can be beautiful, the beautiful has to be affordable
Gérard Laizé, March 26, 2012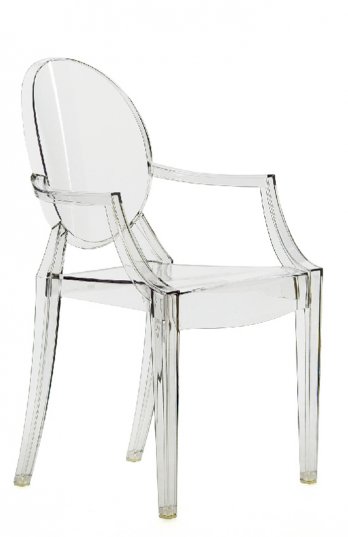 Louis Ghost by Philippe Starck
Activists and some solutions…
The florist Gaëtan Aucher and the architect Luc Moulin opened their shop, Fleux (05), in Paris in 2005 with the clear aim of "opening the avant-garde and the conventions of elegance to everyone". They are fiercely opposed to the idea that a whole section of the population should have no access to design and have to make do with bad copies… and they put their words into practice with products that range from € 2.50 to € 6,800. "There are also very interesting works by young designers whereas experienced designers have royalties that considerably increase the cost of production!" Fleux is fulfilling its mission to judge by its planned extension in January 2009 (from 300 m² to 800 m²).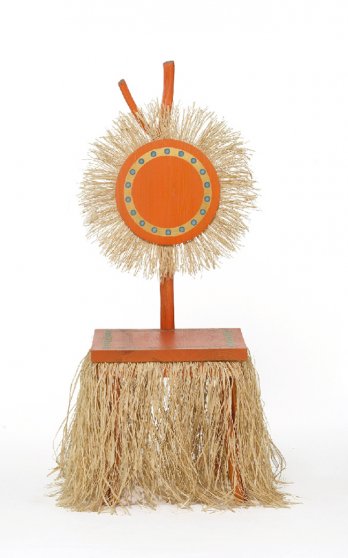 Prince Impérial_Bonetti, Mattia Garouste, Elisabeth France
There are nevertheless some designers who have earned their stripes and fight for design that is available to everyone… One of them is Frédéric Périgot, chairman of the company of the same name, and he has announced a collection based on markets and travel that he will co-brand with André Putman. "If one of the first customers hears that beautiful products aren't reserved for an elite, then she's nostalgic about Prisunic." However, designers have to have been trained in industrial reality because "some young designers have no idea of the price their product would have to be sold at," worries Laurent Mussigmann, thinking of his project with the students who designed for Conforama. "They had to knuckle down to respect the specifications and the costs."
In the 80s, Colette Bel contributed to the development of Ecart International. Eight years ago, she founded the Limited & Unlimited agency whose aim is to present the know-how and products of its top-of-the-range manufacturer clients to buyers and architects. She speaks fluently about design and industrial rigour: "Two worlds that both need to exist… Lots of designers would be very keen on creating products for everyone. However, many manufacturers are reluctant to embark on projects without any guarantee of a return on their investment. The ideal scenario is a triangle: the retailer commits itself to marketing the product, the designer creates it and the manufacturer has the guarantee that his product will be sold."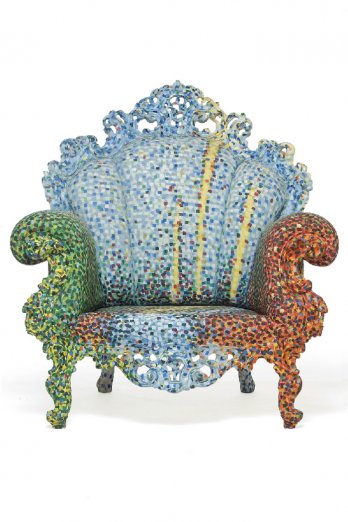 Poltrona di Proust_Alessandro Mendini
An optimistic and realistic vision that echoes Philippe Starck's views (cf. Magonline # 35 of the Maison & Objet fair): "Dreams, vision, creativity – all of these are money-earners for manufacturers. This financial success is fundamental because it enables them to invest more in technology, which improves the quality of products at the same time as it brings down their prices." A recipe for a virtuous circle that opens up a vast market of democratic design…
In a similar vein, The Phone House has been selling, since 1st June 2008, a laptop computer sold for as little as 99 euros that is linked to an Internet subscription. This easy access to the Web has all it should take to win over the 45% of the French population who are not yet on-line.
Keith Haring's idea when he launched his Pop Shop in New York in 1986 was to make his designs (clothes, posters, etc.) available to everyone by selling them at low prices. Some people thought it was a scandal… Should art and design really remain the preserve of an elite?