ORA-ITO
Audacious designer
Emmanuelle Vieira, September 9, 2006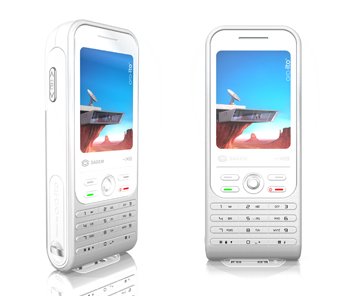 Sagem myX-8
Ego:
In both examples, the result is futuristic without being cold; in fact it seems to be soft and sensual. Your architectural designs resemble your furniture and products: they're different and visible, timeless but logical and human. One wants to just pick them up and feel them, like your latest design for the Sagem myX-8 cellphone.
OÏ:
Thanks. I like that… The Sagem was really different. There are so many cells on the market that are so complicated and loaded with gadgets, that I simply wanted to create something simpler, but nonetheless stunning and treasured. So I went back to what a portable phone should be: compact, discreet,and a tool for communication. I used a classic shape, kind of a return to period household appliances, those items that are classics of design and never go out of style.
Ego:
What does the future bring ?
OÏ:
I'm working on portable disc-drives for LaCie, a new lamp concept for Artemide, and several architectural designs around the world, but these I can't talk about!
www.ora-ito.com