The Hotel PUR
Simplicity + balance
J.P., August 25, 2008
Hotel Pur_Bisson-associés
Owing to the continuity between the internal layout and the cityscapes, the Hotel PUR is able to offer its guests rooms that project out into the surrounding city, lengthy rooms where wall texture joins forces with the linearity of the flooring to further emphasise the already marked perspective effect. Neutral colours and minimalist furniture truly help to highlight the visual panorama on show, while the architecture used provides the framework and subtly and elegantly breathes life into the whole ensemble. "The basic idea was to eliminate architectural barriers so that guests could spatially experience the city of Québec," points out Jonathan Bisson. Air-conditioning units are placed discretely out of the way, television screens are positioned in the new glass wall of each room, beds are placed in the centre of the room and orientated towards the window: nothing has been left to tradition in this building, which is the only one of comparable height in the neighbourhood. A delicate opaque-transparent mix in the glass wall together with the removal of the mullions from the floor-to-ceiling windows in order not to interfere with the view, are techniques that the architects have used to focus attention on the unrestricted views of the city.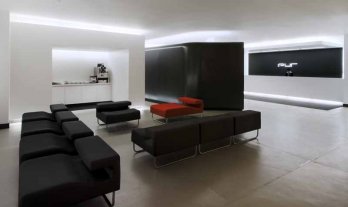 Hotel Pur_Bisson-associés
In addition to renovating the outside of the building, the Willow Hotels group, who also own The Shoreham, The Franklin and The Mansfield hotels in New York, entrusted bisson | associés with full responsibility for the layout of the interior, the design of certain major pieces of furniture, and the choice of materials and lighting for the initial phase of the project. The second phase, which is currently at the design stage, will include a restaurant, a bar/lounge with its outdoor cafés, boutiques, a swimming pool and meeting rooms. The freedom that the architects enjoyed enabled them to fully develop their ideas from the outside structure down to the most minute details, thus maintaining the coherent approach and the continuity that have been the driving force of the project.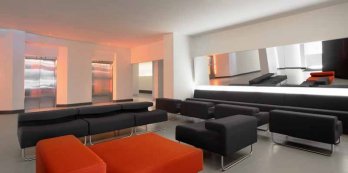 Hotel Pur_Bisson-associés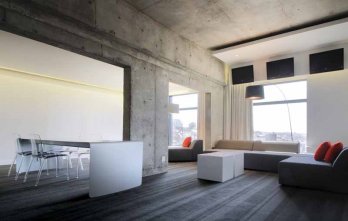 Hotel Pur_Bisson-associés