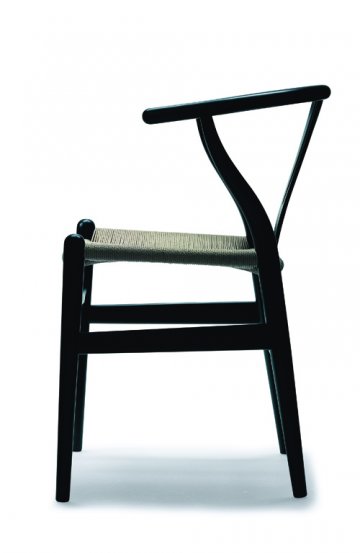 Hans J. Wegner
The Man of details...
Carl Hansen & Søn – Søren Larsen, February 25, 2019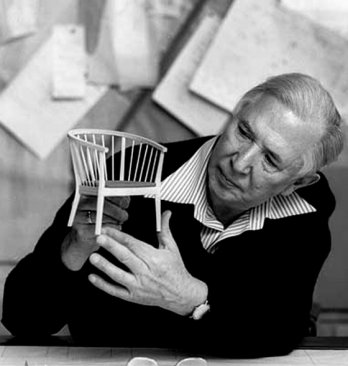 Hans J. Wegner
Design_Portrait

Hans J. Wegner is one of the designers to have made Danish design famous the world over, and he is a major name in the gallery of "Danish modernists".
Hans Wegner made a fundamental contribution to the reputable and highly timeless Scandinavian - read: Danish - design.
Wegner's creations not only show his enormous creativity, but also his partiality for sound workmanship and a purified style. In light of the revival of design from the 50s and 60s, the timing for this homage is on the mark. Hans Wegner was born in 1914: Tønder, Denmark where he completed his early education and was trained as a cabinet maker. In 1936, at the age of 22 he attended the School of Arts and Crafts in Copenhagen, returning later as a tutor. He worked as an assistant to Erik Møller and Arne Jacobsen until 1943, helping on their design for the Århus Town Hall, and adding some of his own furniture. In 1943 he opened his own office and came out with the Chinese chair which, along with his 1949 "Round" chair would provide the basis for many of his later chairs. Inspired by classical portraits of Danish merchants sitting in Ming chairs, Wegner created series of chairs that helped establish Denmark as an international leader of modern design. Of this seies the Wishbone Chair is widely considered to be his most successful design.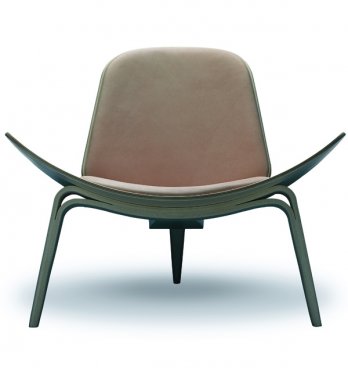 CH07_1963 by Hans Wegner_Soren Larsen
Son of a shoe-maker in southern Jutland, Hans Wegner, finished his formal training as a cabinetmaker with master cabinetmaker Stahlberg in 1930 before starting at Teknologisk Institut in Copenhagen. He soon moved to the School of Arts and Crafts in the Danish capital where he became architect in 1938, and started teaching in 1946. In 1940 he joined Arne Jacobsen and Erik Møller in Arhus, to design the furniture for the new Arhus city hall. He started to work with 'minister' cabinetmaker Johannes Hansen in 1940 and showed his first furniture in the famous Hansen store on Bredgade 65 in 1941.
Shell Chair by Hans J. Wegner