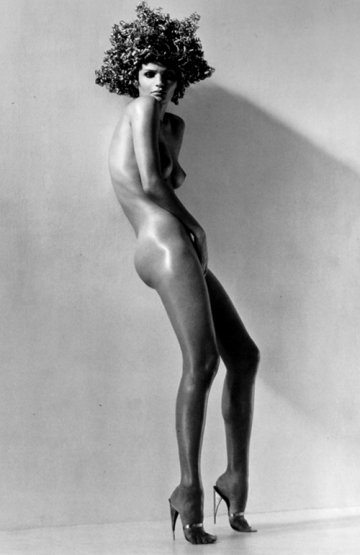 Herb Ritts
A self-taught photographer
Sakana B., September 28, 2015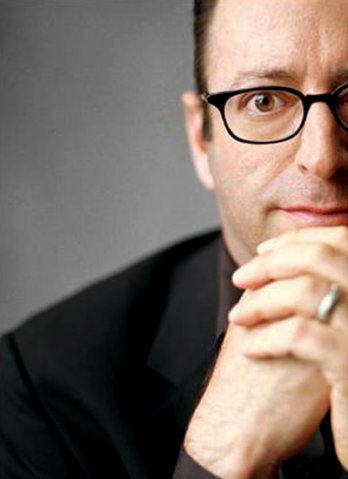 Herb Ritts
Photographic Portrait

Ritts, Herb (born in 1952), American fashion and celebrity photographer, born and active in Los Angeles. He took up photography, self-taught, at the end of the 1970s, achieving fame with a serendipitous portrait of the then rising young actor Richard Gere at a petrol station. In the 1980s he worked with magazines such as Vogue, Vanity Fair, and Rolling Stone and fashion houses like Armani and Versace.
He became famous for his ultra-stylish black-and-white portraits, and directed music videos with superstars like Madonna and Michael Jackson. Graduated with a major in economics from Bard College in 1974. he began his photographic career in the seventies working among the hollywood stars. He also worked with some of the most important Italian newspapers until the beginning of the eighties. Nude is the main theme of Ritts`s images: models, muscular men, athletes, African women, bodies that express force, sensuality and beauty, sometimes wrapped up in veils, sometimes covered by sand. The pictures of world`s personalities of the movies and the fashion are also very famous: Richard Gere, Elizabeth Taylor, Jack Nicholson, Madonna, Cindy Crawford and many others. Wonderful and breathless nudes of some athletes of the Olympic Games of Atlanta 1996 had caused a incredible audience. Among the many photographic books he published we should pay a special attention to: "Duo ", " Herb Ritts: Work ", "Africa " and " Men, Women ". He Died in Los Angeles from pneumonia in 2002.
Herb Ritts_Stephanie, Cindy, Christy, Tatjana, Naomi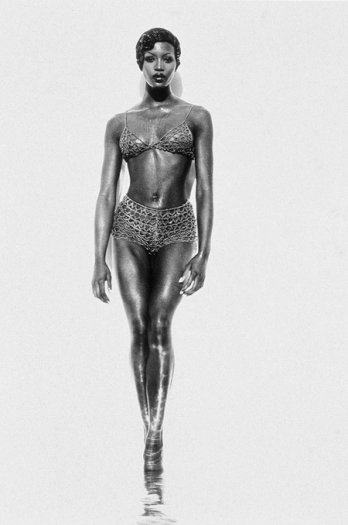 /HERB RITTS_Naomi, Full Length, Los Angeles, 1982