Design with a smile
Picture, if you will, design to be funny, humorous and impractical
Moniek E. Bucquoye, July 14, 2008
"Bateau" Sugar Cube_m3h design (SP), 2005
During research, we have grouped the objects into different categories - there are up to seventeen subdivisions such as games, food, religion, violence, nature, home appliances, enlarged existing objects, etc. No one can escape the need to categorize up and coming trends, no matter what we tried. We took care not to use these categories as absolute points of reference, but as provisional working hypotheses which were continuously reviewed, corrected or abandoned.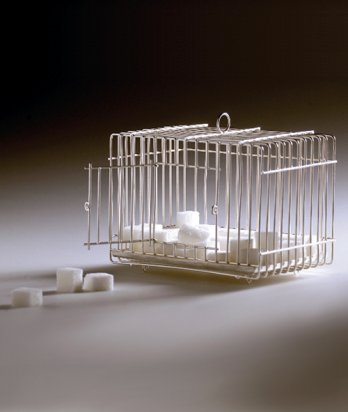 "Marcell" Sugar cage_Lachaert and d'Hanis (BE) For Droog Design, 2004
The basis for this attitude lies in a sound belief in design, in the spirit and innovative force trends have, and in the fact that design still has meaning today. We have mainly adhered to the formal aspect: design with a wink, often involving design without a great deal of functional meaning. It is striking how design is a game to many designers: they have a fun concept in mind which can at times go somewhat wrong in the execution stage. This last remark was by no means a definite given during composition and selection! A great deal of what has been collected and processed was influenced by our daily experience with design and designers, the continuous process of searching, watching and learning. The selection is unpretentious and mainly shows what is new in a given situation, being today.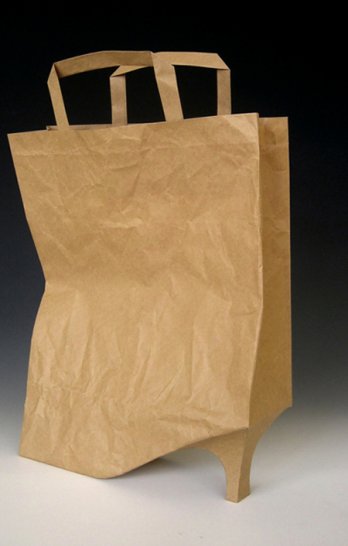 "Fetish" Carrier Bag_Peter Jakubik (SK) for Comunistar, 2004
"Icon" Crucifix with nails_Eric Morel (FR) for Vlaemsch, 2006
design.museum.gent.be