Pop Culture - Pop Style
Design from the fifties and sixties
Bernadette Deloose, July 7, 2008
Stacking chairs by Verner Panton, 1968_Vitra_Design Museum Gent
In 1956, Italy saw the foundation of the first professional association for industrial design, the Associazione per il Designo Industriale (ADI). Pioneers such as Achille Castiglioni, Ettore Sottsass or Giò Ponti laid the foundations for the worldwide renown lavished upon Italian design, which was the pinnacle of creative, fanciful approach to design problems. Besides Italian designs, Scandinavian design was also coming to the fore. In simple and high-end furniture, designers such as Arne Jacobsen or Hans Wegner gave new meaning to the long-standing Scandinavian tradition of woodwork, and in this way they distinguished themselves from the numerous hectic and eclectic designs of the time. In Germany, a movement arose from the design academy which was founded in 1955 in Ulm; a movement which adhered to the strictly nationalist attitude laid out by Bauhaus. In cooperation with the Braun firm, the representatives of this movement also developed a so-called Corporate Identity, which was to comprise not only the product range, but also all aspects of a company, therefore including printing, showrooms and advertisement campaigns.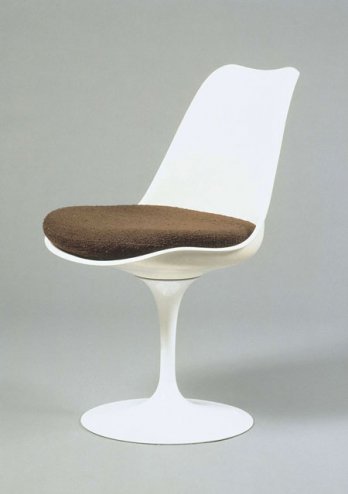 "Tulip" Chair by Eero Saarinen, 1956
1961 until 1970 - Consumption and protest
The boom in the field of industry and trade echoed into the beginning of the 60s. Some European countries even saw a shortage of manpower calling for immigrant workers from southern Europe. The western industrial nations reached a stage of saturation as the majority of households had disposal of the main technical appliances. Still, demand was maintained by means of advertisements and products with limited life spans. Content and motives of consumer society became the object of art. While the representatives of Pop Art depicted food cans and advertisement symbols, and in doing so questioned the opposition between art and rivalry, pop bands such as the Beatles were hailed as idols by affluent adolescents. The initial successes in the field of space exploration conjured up visions of space travel, which were projected in film and fashion, but also in furniture designs.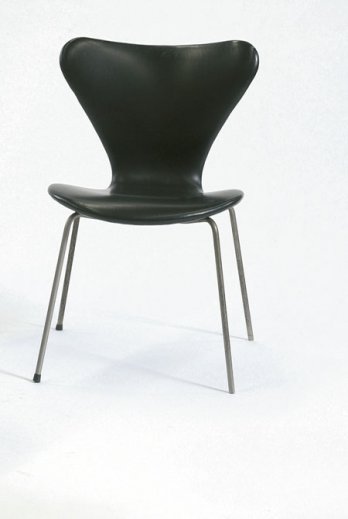 "The Butterfly" Chair by Arne Jacobsen, 1951-52