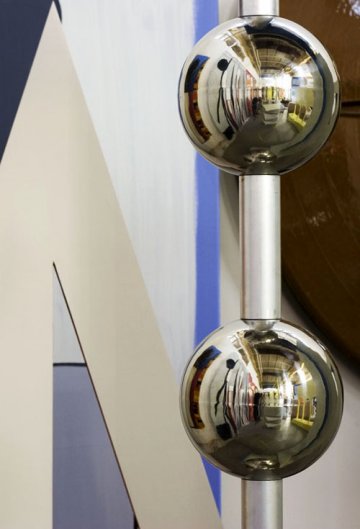 Thomas Scheibitz
About 90 elements/TOD IM DSCHUNGEL
Valerio D'Alimonte, June 30, 2008
Thomas Scheibitz's (born in 1968 in Radeberg) works walk the line between abstract and figurative art, drawing their sources from a constantly expanding visual archive that the artist has developed over many years in the form of an image bank. This image bank is a collection of elements as varied as newspaper and magazine cuttings, images taken from illustrated books, Japanese comic strips, shots from Hollywood films or historic etchings. The forms that the artist selects from this wide range of sources are reinterpreted in a style close to abstract art and per¬vade his works like so many leitmotivs.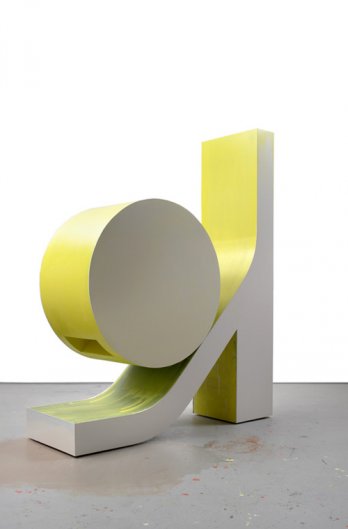 Thomas Scheibitz_Captain Amely
The very elaborate compositions of Thomas Scheibitz's works are reminiscent of a juxtaposition of forms evoking architectural works, volumes, enigmatic symbols or even typograph¬ic elements. These forms behave as symbols that appear to have lost their significance. Each work is the product of a long labour-intensive process. The artist is always involved with several paintings at once and moves back and forth between working directly on canvas and experimenting with different options on photographs, which document the various stages. The accumulation of paint layers also highlights the production process underlying his works. Thomas Scheibitz's method oscillates between being tightly in control of all the stages while granting a significant playing field to intuition, engendering works featuring sober forms enlivened by more expressive gestures.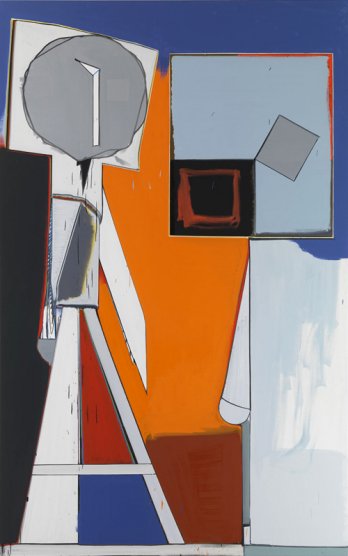 Thomas Scheibitz_The yellow kid