Piero Lissoni
Goddess is in the details…
G.T., November 12, 2015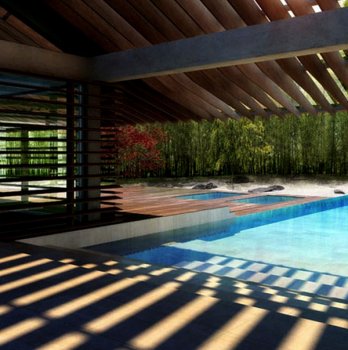 Island project by Piero Lissoni
Work is underway on a luxury resort in Dellis Cay in Turks & Caicos, including a Mandarin HotelTM, a residence and private villas; the interiors for the Shangri-La Hotel and Living Residence in Miami (due to open in 2008) and the interiors of a five-star hotel in Jerusalem.
Projects underway in Italy include redesigning factories and offices for Boffi, Glas and Living Divani, as well as private homes in Tuscany, Monza and Parma and apartments in Moscow, New York and Tel Aviv. 
In November 2005 Piero Lissoni won the Hall of Fame of Interior Design Award in New York. His Esprit and WK6 Boffi kitchens were selected for the Compasso d'Oro Award in 1991 and 2001, respectively; Table System won the Elle Décor International Best Kitchen Award in 2006 and the Good Design Award of the Chicago Athenaeum Museum of Architecture (Dec 2006).
His Beam Glass table designed for Porro is featured in the Italian design exhibition entitled "50+2Y Italian Design" at the National Art Museum of China in Beijing (2006). 
Piero Lissoni lives and works in Milan.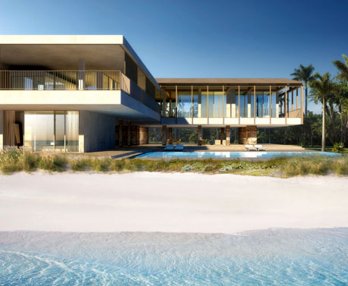 Beach villa by Piero Lissoni
G.T.: The world knows you as a designer, an organiser of beautiful company catalogues, and also as an architect. You've been focusing increasingly on architecture in recent years. Can you tell us about this shift, about how you define architecture...

Piero Lissoni:
How much time do I have?... I thought two very simple things. The first of them is also rather banal, if you like. After all, about 90% of the buildings that surround us are ugly, anywhere in the world. And I asked myself, if I make ugly architecture, mixed in with the rest of the ugly architecture, no-one will notice! So why not give it a try? The second reason is because industrial design, done in Milan, by someone from Milan, who has gone to school in Milan, automatically leads you to think like an architect. And so we're back to the first reason: why not give it a try?


G.T.: In a recent interview we talked about the word "style" and you appropriated it shamelessly. We give this word a different meaning from the negative connotations it had a few years ago.

P.L.:
I just want to have the dignity to be able to do little things, even if this means calling them by a name that some architects and designers don't like: "style". Now when you read an article by a painting critic, it talks about style. I like the idea of being part of a stylistic movement. I'm reading a book right now about a painter whose name has been on everyone's lips here in Italy for reasons linked with football: Pinturicchio. We find that Pinturicchio changed the vocabulary of painting to such an extent that we can no longer consider him a painter of medium importance. The odd thing is that Vasari massacres him, perhaps because he didn't like him... and calls him a stylistic painter, something like a tsunami. When the Modern Movement went to the USA, the Bauhaus mysteriously became the International Style, for better or for worse.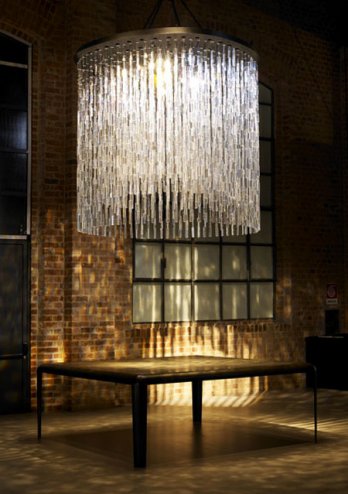 Swarovski Cupola by Piero Lissoni
G.T.: Who are your teachers; in whose footsteps do you ideally follow?

P.L.:
I won't mention those who are present. I like a lot of architects, a lot of quiet architects in Milan... When I think how good Albini is, in some little things. The architects I like have always worked on small projects, in the end. But I also like Mies Van der Rohe, because he also worked on small buildings. The Seagram Tower is a little building, as are his towers in Chicago. Le Corbu's buildings are small; Adolf Loos, who is still one of my favourites, worked on very small buildings.