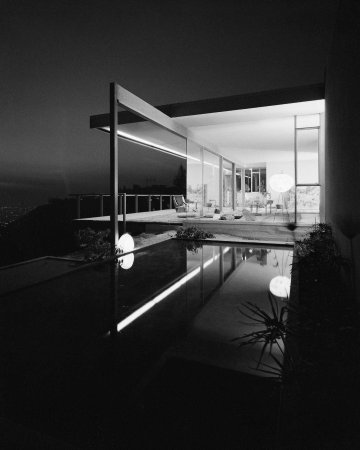 J. Shulman, Modernity and the Metropolis
July 2006 / NBM, Washington D.C
Nicole Thurman, July 21, 2006
Julius Shulman is renowned for some of the most iconic photographs in architectural history. Whether photographing a skyscraper, house, or gas station, Shulman's compositional artistry and technical precision present a structure in its most engaging, heroic light. Transcending mere documentation of steel and glass, Shulman's images seem to reveal the essence of an architect's vision and capture the spirit of the eras in which they were produced.
Julius Shulman, Modernity and the Metropolis honors Julius Shulman's 95th birthday (born October 10, 1910) and his life's work. Shulman's passion, innovative methods, and unwavering business acumen propelled a prodigious career. For 70 years, he steadily created one of the most comprehensive visual chronologies of modern architecture and the development of the Los Angeles region, photographing architecture by Richard Neutra, Pierre Koenig, and Frank Lloyd Wright, to name a few, plus gas stations, movie palaces, and bustling markets of the region.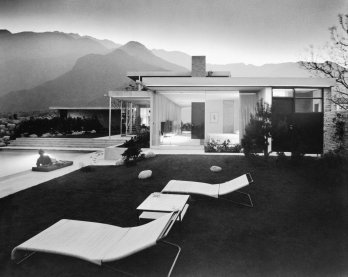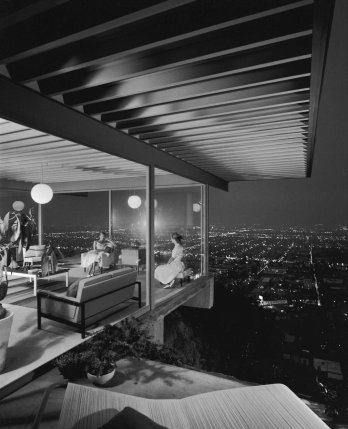 Pierre Koenig's Case Study House #22, Los Angeles, CA, by Julius Shulman 1960.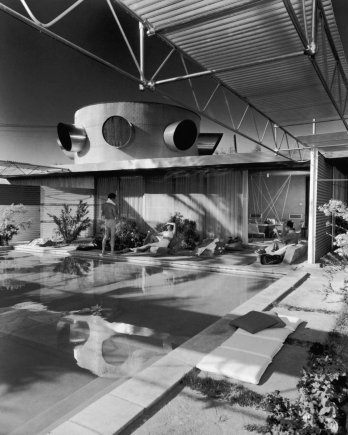 Albert Frey's Frey Residence, Palm Springs, 1953, by Julius Shulman, 1953.