Club of 8
The 2008 Governor General's Awards in Visual and Media Arts
Nadia Hammadi + Terry O'Grady, June 9, 2008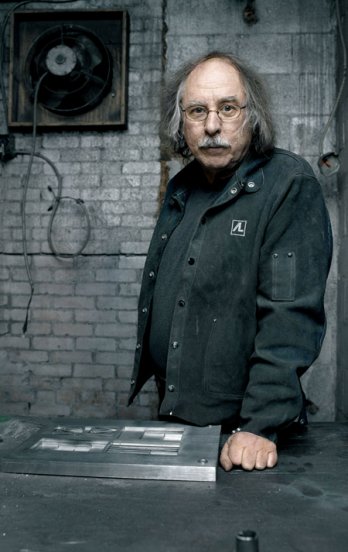 Michel Goulet_Martin Lipman
Michel Goulet
Since the early 1980s, Michel Goulet has been part of the movement for the renewal of sculpture, both in terms of formal vocabulary and at the level of content and meaning. From a background of minimalism and conceptual art, he has developed, over the past 30 years, an eloquent body of work based on the object and human postures. His work has been shown in more than 100 exhibitions, including the Venice Biennale in 1988, as well as a major retrospective at the Musée d'art contemporain de Montréal in 2005. His works are also included in many private collections and over 15 public collections in Canada. He is equally renowned for having renewed public art, and for having created theatre and opera stage designs in Quebec and around the world. He has contributed to teaching new generations of emerging artists at the University of Ottawa and the Université du Québec à Montréal. Michel Goulet lives in Montreal.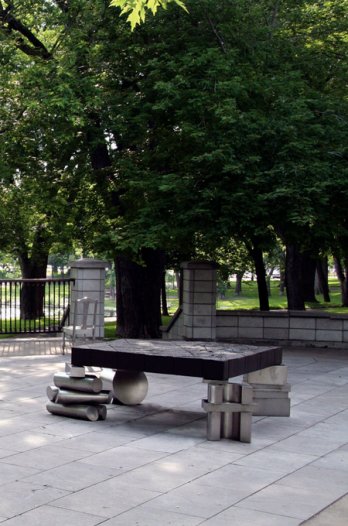 Michel Goulet_Les leçons singulières (volet II), 1990, laiton, bronze, acier inoxydable, Parc Lafontaine. Ville de Montréal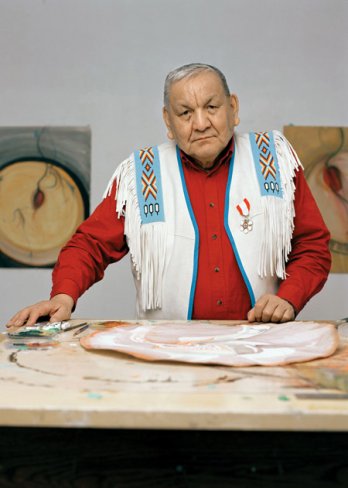 Alex Janvier_Martin Lipman
Alex Janvier
Alex Janvier has been painting for over 40 years and has created a unique style, his own "visual language," informed by the rich cultural and spiritual traditions and heritage of the Dene in northern Alberta. Alex Janvier was born on Le Goff Reserve, Cold Lake First Nations, northern Alberta in 1935. At the age of eight, he was sent to the Blue Quills Residential Indian School near St. Paul, Alberta, where the principal recognized his innate artistic talent and encouraged him in his art. Mr. Janvier received formal art training from the Alberta Institute of Technology and Art in Calgary (now the Alberta College of Art and Design) and graduated with honours in 1960. In 1966, the federal Department of Indian and Northern Affairs commissioned him to produce 80 paintings. He helped bring together a group of artists for the Indians of Canada Pavilion at Expo '67, among them Norval Morrisseau and Bill Reid. In recent years, his work has been characterized by flowing, curvilinear lines and more abstraction. His unique language has made its mark, cementing his legacy as one of the country's foremost painters. Alex Janvier lives in Cold Lake, Alberta.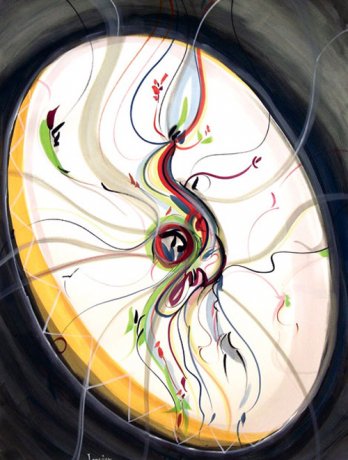 Alex Janvier_HBA Love the land Sound, 2008