Claudio Silvestrin
Tridimensionality of modern architecture
G.T., June 2, 2008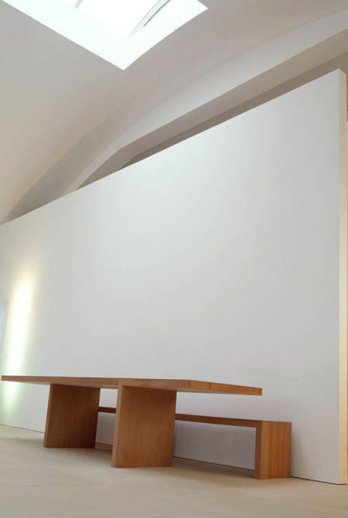 Claudio Silvestrin_Canal Building Loft_London
G.T.: We're at the Diocesan Museum in Milan today for an event concerned with Silvestrin's architecture. Representation of architecture is an interesting area of study. Perhaps video is the right form because, going beyond photos and models, which are beautiful, video makes architecture three-dimensional, alive... in motion.


C.S.:
Yes, I think that though I still work with working models, to develop my ideas, etc., I think the right medium today, in 2008, is video. Or even, I would dare to say, film. This is in fact what I am planning to do in the future.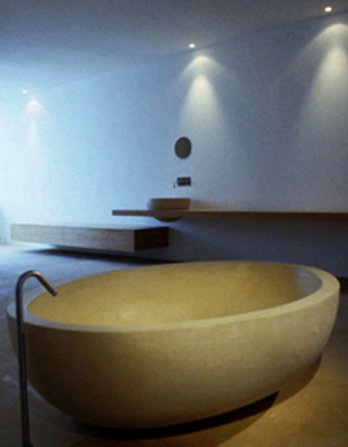 Claudio Silvestrin_I Fiumi collection by Baffi
G.T.: So let me start with a joke? the Rolling Stones did not much like the film the great director Martin Scorsese dedicated to them, they said it was rather boring... Who would be the right director for a film about Claudio Silvestrin's architecture?


C.S.:
This is an interesting question...


G.T.: Greenaway is one of the first names that comes to mind...

C.S.:
Yes, but we have to watch out because calm, serene architecture could really be boring in a film, so it's not necessarily the case that a given director could ... I don't know, maybe an artist like James Turrell would be a fantastic film director for my architecture.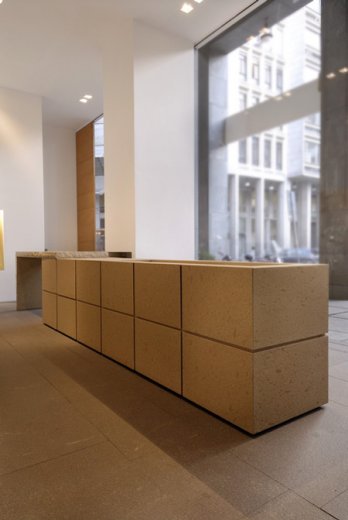 Claudio Silvestrin_Minotti Cucine
G.T.: Let's talk about the architecture you are doing at the moment. What are you working on? Here in the exhibition we see things you have already built or are about to build...

C.S.:
There are current projects in the exhibition. Villas I'm doing for a developer in Singapore, a villa for a pop star... So these are projects that are underway. A resort spa in Brazil, hotels, villas.