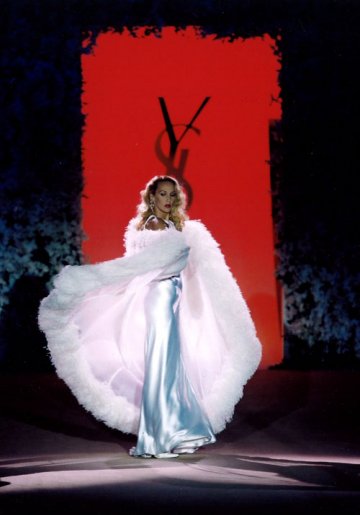 A tribute to Yves Saint Laurent
1936 - 2008
Florence Müller + Catherine Guex, June 2, 2008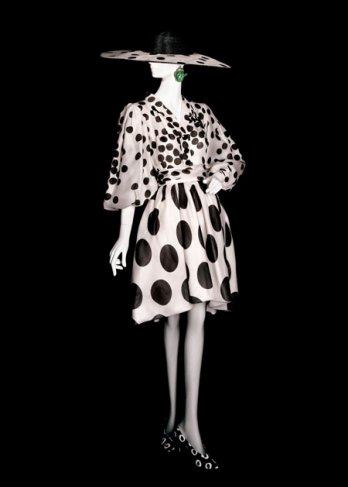 Yves Saint-Laurent_Cocktail Dress, 1992 Spring/Summer Collection_Fondation Pierre Bergé - Yves Saint-Laurent_Alexandre Guirkinger
The First Retrospective to Span 40 Years of Creation of a Great couturier.


"Why present Yves Saint Laurent in Montreal? Quite simply because the work of one of the twentieth century's greatest couturiers is a thing of great beauty. The poetry of each of his creations reflects this man's incredible sensitivity and vast cultural knowledge. Every square inch of fabric is compelling… Experiencing haute couture up close cannot possibly be compared with viewing its image, which at times becomes hackneyed from its omnipresence in the media. Personally, I was blown away, if you will excuse the expression, when I first saw the storage areas of the Fondation Pierre Bergé - Yves Saint Laurent, and I still am. Kudos to this young institution, a model of its kind! In my opinion, to offer all our visitors this ultimate fashion experience in the setting of a fine arts museum is perfectly justified, especially since our city (like the Museum's multidisciplinary collections) supports creation, art and design in particular. Another aspect of Yves Saint Laurent's work that touches me is his desire to empower women day and night. He appropriated masculine codes of dress, creating a wardrobe for modern women who were stepping out of traditional roles. This was in stark contrast to the practice of depicting women as Barbie dolls designed to sell products. But above all, he idealized the beauty of all his models, whatever their ethnic background or the colour of their skin (he was the first to use a black model), and his inspiration was nourished by a beautiful soul. Today, more than ever, young designers are re-examining his complex work."
Dixit Nathalie Bondil, General Director.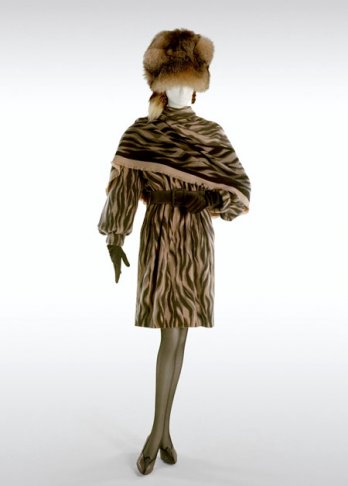 Yves Saint-Laurent_Dress & Shawl in Cachemire, 1990 Automn/Winter Collection_Fondation Pierre Bergé - Yves Saint-Laurent_Alexandre Guirkinger