The 2008 Governor General's Medals in Architecture
And the winners are…
Donna Balkan + Sylvie Powell, May 19, 2008
Terrence Donnelly Centre for Cellular and_architectsAlliance (Toronto, ON) & Behnisch Architekten (Stuttgart, Germany)_Tom Arban
architectsAlliance (Toronto, ON) & Behnisch Architekten (Stuttgart, Germany) - Lead Design Architects: Peter Clewes, MRAIC, Adrian DiCastri, and Stefan Behnisch
Terrence Donnelly Centre for Cellular and Biomolecular Research, University of Toronto
A slender, transparent 12-storey tower resting elegantly between adjacent heritage buildings is suspended above a new landscaped forecourt and concourse leading from College Street through to the heart of the campus. A five-storey glazed and planted atrium connecting to the adjacent heritage building, together with multi-storey "winter gardens" distributed on upper floors, creates a green and light-filled environment that completely transforms traditional ideas of lab buildings. The mix of amenity, flexibility and spatial connectivity, the "cool factor" of advanced sustainable design features, and the commitment to innovation implicit in a sophisticated contemporary architecture will enable the University to draw the world's best and brightest research minds to the TDCCBR. Clarity and lightness clearly communicates the Centre' s intentions to the rest of the academic community, and to the public at large. The TDCCBR is intended a symbol of openness and civic-mindedness. It provides an open, approachable home for a rapidly developing area of science about which the public knows little. It literally "renders science visible".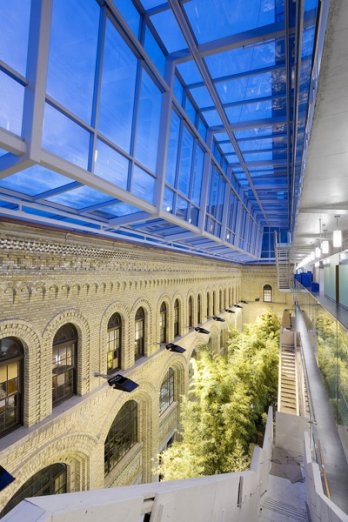 Terrence Donnelly Centre for Cellular and_architectsAlliance (Toronto, ON) & Behnisch Architekten (Stuttgart, Germany)_Tom Arban
Teeple Architects Inc. and Shore Tilbe Irwin & Partners Architects, Architects in Joint Venture (Toronto, ON)
Lead Design Architect: Stephen Teeple, FRAIC
Trent University Chemical Sciences Building
The science centre is conceived as a promenade, both architectural and natural, that brings one into repeated contact with the Otonabee River, the central focus of Ron Thom's Trent University campus. It is directly linked to the ground floor of the existing science precinct, and to its +15 circulation system. The promenade weaves between these two levels, presenting views of Trent's unique river landscape to students as they move through the campus and the building. The river is the constant reference point, ever present in one's experience of the place. The project provides a highly regularized, flexible system of teaching labs that can be combined, as required, into various research projects. The ordered nature of the spaces stands in contrast to the sculpted complexity of the public space as it reaches outward to the river.
The Governor General's Medals in Architecture will be presented in October 16, 2008 at Rideau Hall by Her Excellency.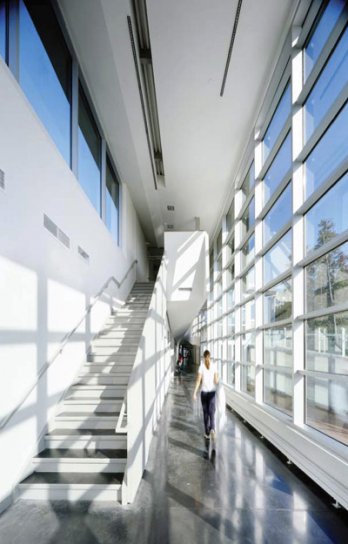 Teeple Architects Inc. and Shore Tilbe Irwin & Partners Architects, Architects in Joint Venture (Toronto, ON)_Tom Arban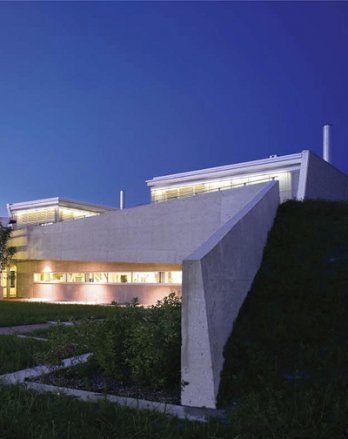 Trent University Chemical Sciences Building_Teeple Architects Inc. and Shore Tilbe Irwin & Partners Architects, Architects in Joint Venture (Toronto, ON)_Tom Arban