The 2008 Governor General's Medals in Architecture
And the winners are…
Donna Balkan + Sylvie Powell, May 19, 2008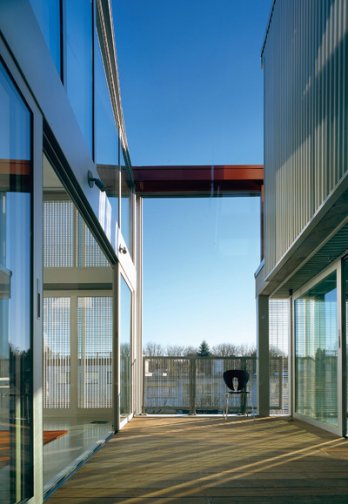 ROAR_one_Lang Wilson Practice in Architecture Culture Inc. (Lead Design Architect) and Hotson Bakker Boniface Haden Architects, Associated Architect_Nic Lehoux
Lang Wilson Practice in Architecture Culture Inc. (Lead Design Architect) and Hotson Bakker Boniface Haden Architects, Associated Architect
Lead Design Architect: Oliver Lang, MRAIC
ROAR_one
The ROAR_one project is situated in Vancouver in the dynamic context of an emerging metropolis on the Pacific Rim. The world's urban population will double from three to six billion by 2050 (U.N. estimate). Until then Metro Vancouver will add another 1.5 – 2.0 million residents. At the same time environmental concerns will continue to increase. For the dense and sustainable metropolis, it seems therefore imperative to develop housing models that address or counter urban sprawl, curb unnecessary commuting, catalyze entrepreneurial activities, address the issue of affordability and facilitate cultural and social inventiveness. The ambition for the ROAR_one project was to create a qualitative paradigm shift for dense urban living and live-work culture. The project is positioned through design innovation with regards to livability, flexibility, choice, sustainability, compactness and strategic spatial qualities.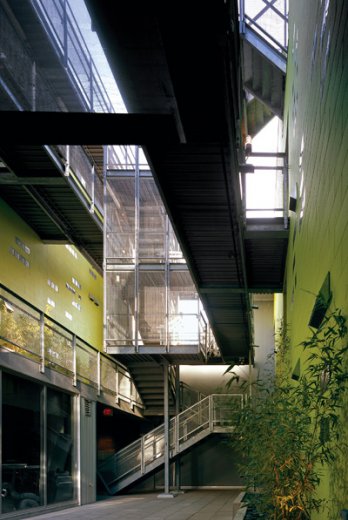 ROAR_one_Lang Wilson Practice in Architecture Culture Inc. (Lead Design Architect) and Hotson Bakker Boniface Haden Architects, Associated Architect_Nic Lehoux
Teeple Architects Inc. (Toronto, ON)
Lead Design Architect: Stephen Teeple
Scarborough Chinese Baptist Church
This new church and community centre has been conceived as a direct reflection of the liturgical vision of its Baptist congregation. This liturgical vision has a dual focus - fellowship, which the church characterizes as horizontal relationships between people, and spirituality, which is seen as a vertical relationship between people and God. The physical form and experience of the church directly reflect this vision. Horizontal roofs and views to the wood lot setting characterize the community wing, while soaring vertical forms that with an emphasis on natural light from above characterize the sanctuary.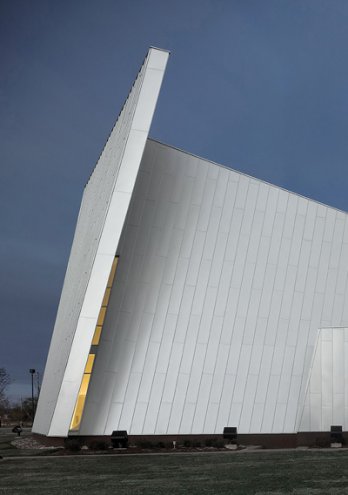 Scarborough Chinese Baptist Church_Teeple Architects Inc. (Toronto, ON)_Shai Gil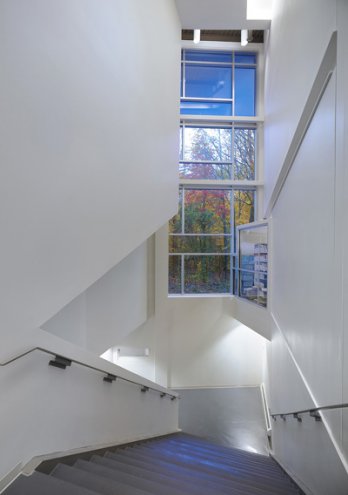 Scarborough Chinese Baptist Church_Teeple Architects Inc. (Toronto, ON)_Shai Gil