The 2008 Governor General's Medals in Architecture
And the winners are…
Donna Balkan + Sylvie Powell, May 19, 2008
Communication, Culture and Technology Building_Saucier + Perrotte architectes (Montreal, QC)_Marc Cramer
Saucier + Perrotte architectes (Montreal, QC)
Lead Design Architect: Gilles Saucier, FIRAC
Communication, Culture and Technology Building University of Toronto Mississauga
Located at the edge of the Campus, the new Communication, Culture and Technology Building assumes the role of an interface. Organized along the principal façade, the building is closely bordered by a park on one side and a new courtyard garden on the other. Its main circulation creates a linear public space that provides a line of connection between the Student Centre and the future library as well as between the landscape and the building's public and educational spaces. CCT becomes a place of transition, adjacency and inhabitation all at once.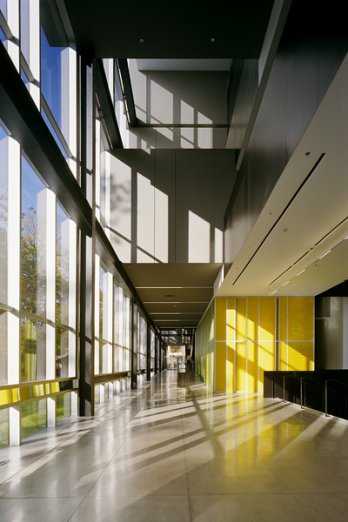 Communication, Culture and Technology Building_Saucier + Perrotte architectes (Montreal, QC)_Marc Cramer
Hotson Bakker Boniface Haden Architects (Vancouver, BC) 
Lead Design Architect: Bruce Haden, MRAIC

Nk'Mip Desert Cultural Centre
The Nk'Mip Desert Culture Centre is a dramatic and sustainable response to its unique context - the Canadian desert south of the Okanagan Valley in Osoyoos, British Columbia. The building features indoor and outdoor exhibits that honour the cultural history of the Osoyoos Indian Band and are designed to be an extension of the remarkable site. The project's ambitious approach towards sustainable design includes features such as the largest rammed earth wall in North America; the use of blue-stain pine; a habitable green roof; in-slab radiant cooling and heating; careful water-use management; and research space for the endangered rattlesnake.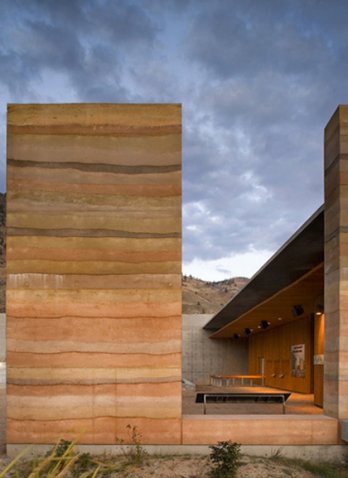 Nk'Mip Desert Cultural Centre_Hotson Bakker Boniface Haden Architects (Vancouver, BC)_Nic Lehoux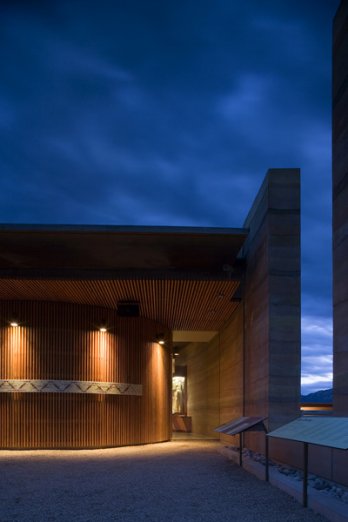 Nk'Mip Desert Cultural Centre_Hotson Bakker Boniface Haden Architects (Vancouver, BC)_Nic Lehoux