The 2008 Governor General's Medals in Architecture
And the winners are…
Donna Balkan + Sylvie Powell, May 19, 2008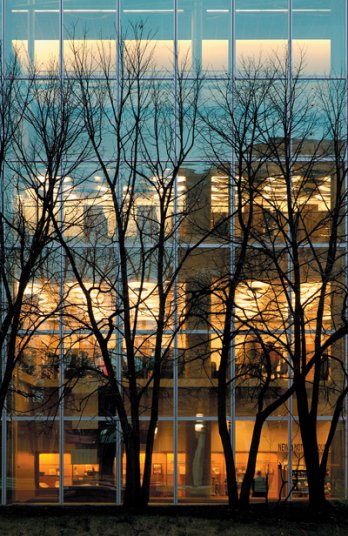 Winnipeg Centennial Library Addition_Patkau / LM Architectural Group (Vancouver, BC_James Dow
Patkau Architects (Vancouver, BC) 
Lead Design Architects: John Patkau, FRAIC and 
Patricia Patkau, FRAIC

Winnipeg Centennial Library Addition
The Winnipeg Centennial Library is
a three-storey building that along with
a public park occupies a city block. Expanding the library into the park would have destroyed valuable green space. Thus most of the added space is contained in a new fourth floor. At the park edge, new elevators and a system of stairs and reading terraces tie existing floors to each other and to the new fourth floor. The glazed wall of this multistory space opens every level to light, landscape, and the city. All public and collections space is accessible from this route. The highly visible, interactive terraces generate a radically new identity for the library.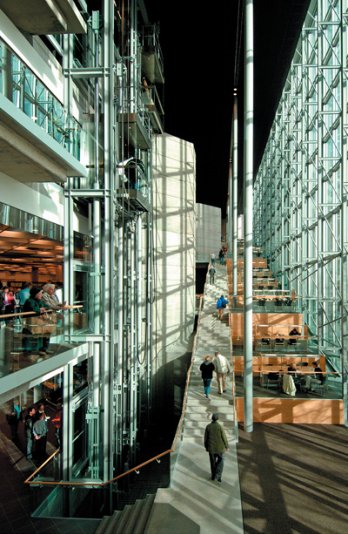 Winnipeg Centennial Library Addition_Patkau / LM Architectural Group (Vancouver, BC_James Dow
Gleneagles Community Centre
The Gleneagles Community Centre is located on a small, gently sloping site in West Vancouver, British Columbia. The program is organized on three levels to limit the building footprint. The lower two levels can each be accessible, at grade, on opposite sides of the building. The intermediate level contains a community "living room", café, meeting room, administration, and child care and generous front porch along the street. The lower level, with gymnasium, multipurpose room, arts room and outdoor specialty area, opens to covered outdoor terraces and courtyard spaces adjacent to a public golf course. The upper level accommodates fitness facilities.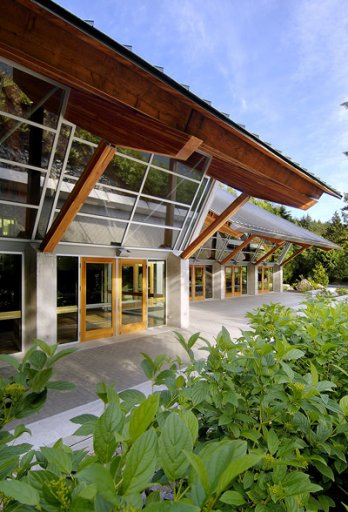 Gleneagles Community Centre_Patkau Architects (Vancouver, BC)_James Dow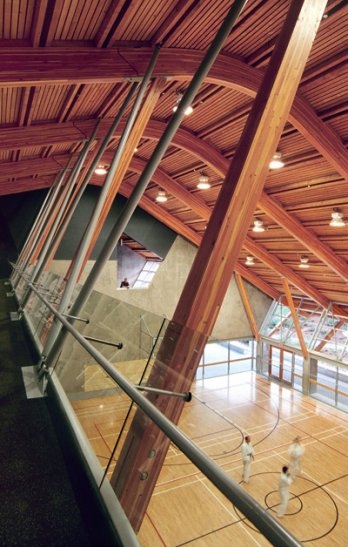 Gleneagles Community Centre_Patkau Architects (Vancouver, BC)_James Dow