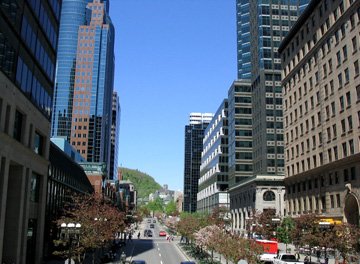 Buenos Aires, Berlin, Montréal
3 UNESCO Design Cities
Emmanuelle Vieira, June 22, 2006
What could these very different cities possibly have in common? Well, for starters, they've each been selected as an official "UNESCO City of Design." And each has a reputation for creativity, innovation and quirkiness. While the majesty of Buenos Aires and Berlin is dramatic, Montreal's magic plays out in edgier, more subtle ways.
In August 2005, Buenos Aires became the first "UNESCO City of Design." Berlin followed suit in November of that year, while Montreal received the honour in May 2006. To qualify, each had to meet basic requirements laid out by UNESCO's Global Alliance for Cultural Diversity, which awards the designation for an unspecified period once the criteria are met. While the three 'cities of design' are at enormously differing stages in their urban development (or redevelopment), the fact remains that even limited encouragement from an institution like UNESCO can work synergistic wonders among the movers and shakers in political, civic, and design circles. By providing a pan-urban framework, varied disciplines (landscaping, graphic arts, architecture, urban planning, interior design, industrial design, fashion design, web design, etc.) can better collaborate on design-related projects that have a positive impact on the city's day-to-day life.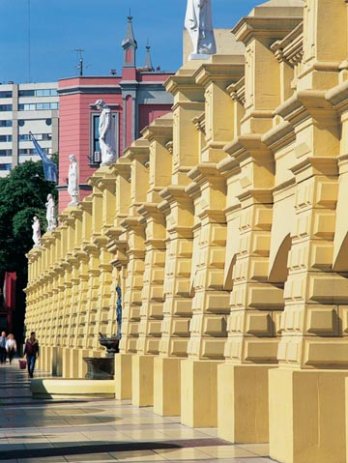 Buenos Aires Design Center
The three current "City of Design" title holders, all considered creative hubs, distinguish themselves with policies and projects that valorize the role of design in their efforts to promote social, urban and economic development. Designation as a UNESCO City of Design encourages a freer, broader exchange of ideas between the world's design-minded: in coming years, we can expect to see festivals, workshops and other design-related events organized jointly between Buenos Aires, Berlin and Montreal. Given the nature of design, the convergence of creative forces from the three cities should in itself yield exciting new paths to explore...