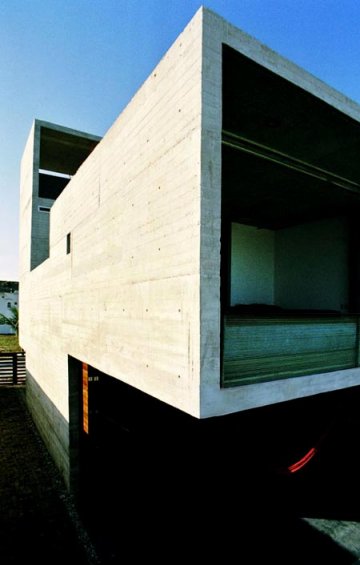 Cadaval & Solà-Morales
The TDA house
Carlos T., April 28, 2008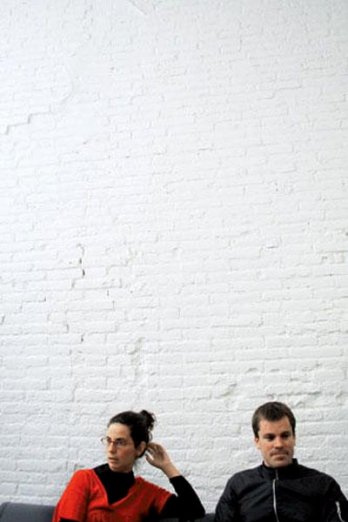 Clara Solà-Morales and Eduardo Cadaval
Express visit

The house is designed by Cadaval & Solà-Morales, a young Barcelona-based firm founded by husband-and-wife team Eduardo Cadaval and Clara Solà-Morales, who met while studying architec­ture at Harvard in 2001.
The TDA house (for Terreno Despues de Acapulco, meaning "site after Acapulco," a playful reference to the six-hour drive from the famed resort) is a 3,875-square-foot dwelling located in Puerto Escondido, Mexico. The house is bordered on two sides by traditional thatched palapa houses.
The main goal of the project was to create a low-cost and low-maintenance house that realised all the structural qualities of the material in which it was built to its full potential. The concrete house has two big cantilevers (five and three meters each) that balance to each other, creating a main central space. Such articulation of shapes and spaces, define the section that is at the same time the silhouette of the house. The design takes forward the idea of low-cost/low-maintenance, and applies this strategy to all the materials involved in the construction, while pushing to the limit both their technical and tectonic qualities: floor, windows, railings, etc., are done re-using materials that were previously used for pouring the concrete and for the rest of the construction process.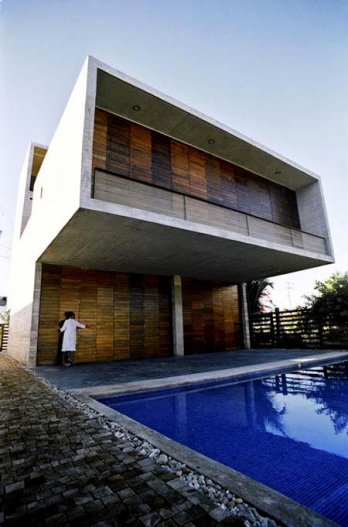 Cadaval & Solà-Morales_TDA House_Fotonauto_Mexico