USEK - Kaslik, Lebanon
Student Housing
SE.Arch_Verba5, April 21, 2008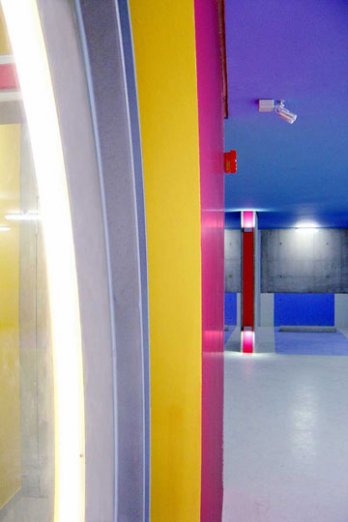 Kaslik_Lebanon_2007_USEK_Student Housing
We can notice the color recurrence thematic usage. The trichromy clearly follows the tripartite configuration of underground levels. Every fireguard vestibuleis painted with one of the three basic colors, creating a strong and recognizable visual landmark that characterizes the related level.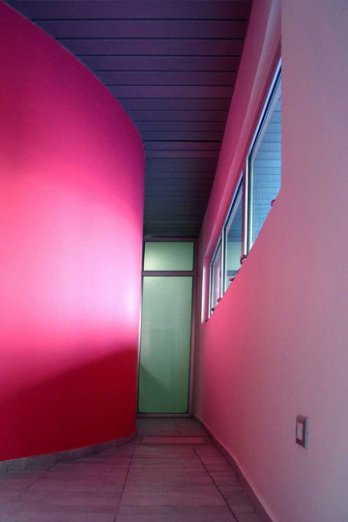 Kaslik_Lebanon_2007_USEK_Student Housing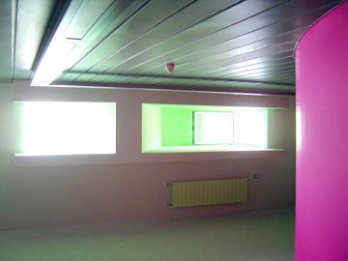 Kaslik_Lebanon_2007_USEK_Student Housing
A technical « Pirouette », the semi-circular slab of the internal ramp, with a divided contour, is upheld by a radial structure of steel girders. The semi-circle wall, covered with a network of pixilated layers, composed of an army of magenta reflectors is also distinctive of the ramp.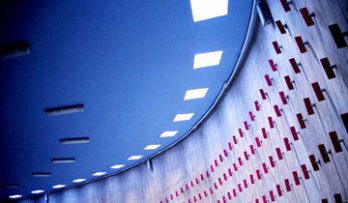 Kaslik_Lebanon_2007_USEK_Student Housing
During the day, eighteen skylights enlighten the underground space. in addition to a good ventilation system, a double lighting -artificial and natural - is provided into underground spaces.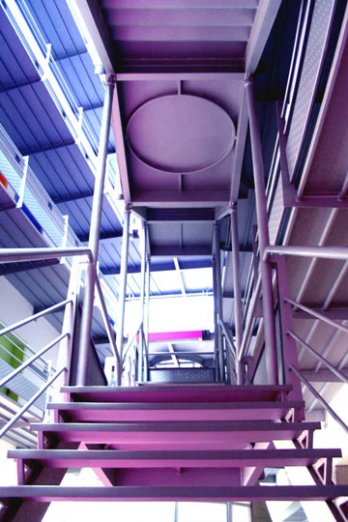 Kaslik_Lebanon_2007_USEK_Student Housing
The technological aspects
The building's structure, made out of reinforced concrete, is anti-seismic, the vertical cage playing a pivotal role, an anti-seismic anchoring point.
A series of technical shafts that are easily accessible from internal openings separately hosts the electrical and mechanical installations. A thick partition, organized in fittings and niches, separates the rooms and ensures the required acoustic isolation.
Natural stones wall-covering is fixed to the reinforced concrete sails thanks to a mechanical system.
Equipped with various technological systems (central heating, VRV air-conditioning, INTERNET network, fire detection and fighting, smoke clearing, CCTV monitoring, solar energy), this building provides a BMS-centralized global control and a total comfort to the residents.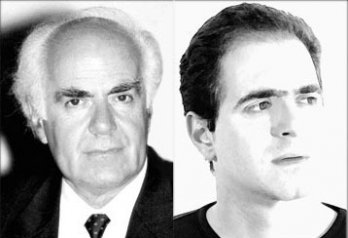 Henri Eid + Samer Eid_SE.Arch
Photo credits: © Samer Eid / SE.Arch, 2007
All rights reserved