Controversies
A legal and ethical history of photography
Daniel Girardin + Christian Pirker, November 1, 2010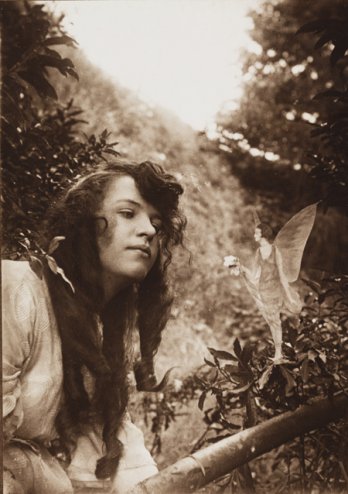 Elsie Wright et Frances Griffiths, Fairy Offering Flowers to Iris, 1920_© National Media Museum, Bradford
Ever since 1839, when photography is officially considered to have been invented, photographers have had to fight for their images to be acknowledged as artistic creations justifying protection by copyright. Recognition of their rights has developed gradually in Europe and the United States as a result of jurisprudence established after a wide-ranging debate on the status of the photographic image. This process was not easy at a time when photography was still new and when it became clear that it would drastically change artistic traditions and the distribution of images. With its unrivalled ability to reproduce reality and the production of multiple prints, photography raised a series of questions that were completely new.
From the mid 1850's on, several major philosophical and cultural issues were dealt with in courts of law. Judges found it difficult to relate photography to a legal framework since two distinct areas were involved in the process- that of the law and that of ethics. Considering photography from the point of view of the law or of ethics illustrates its extraordinary ability to represent reality and to create meaning, or meanings. A photograph is interpreted according to the cultural conventions associated with its creation or distribution. Reading an image in this way is something each individual does in accordance with his personal moral or philosophical convictions. It is also what society as a whole does by referring to the laws and ethics that form the foundations of a particular culture.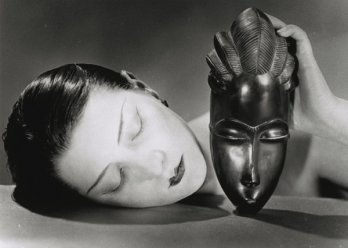 Man Ray, Noire et Blanche, 1926_© Man Ray Trust / 2007, ProLitteris, Zurich
Theconventions of representation change at the same time as the techniques used for the creation or the distribution of photographs. They also change by following the evolution of attitudes and ways of thought in a particular society. A review of the main cases that have seen photographers taken to court or that have lead to the censuring of images and their prohibition reveals that the issues involved are associated with money, politics, morality (both lay and religious), sexuality or the acknowledgement of the artistic status of the author.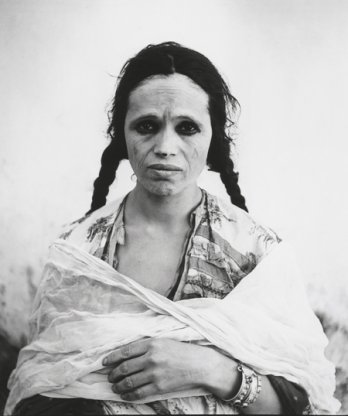 Marc Garanger, Portrait de Cherid Barkaoun, Algérie, 1960_© Photo Marc Garanger
At the end of the 1960's, Guy Debord, founder of the Situationist International, published The Society of Spectacle. In this book, he develops a critical analysis of how social relationships are increasingly determined by the images that have become the main means through which individuals relate to the world. He also denounces the cult of commerce in consumer society. Bill Gates, the owner of Corbis, echoes this analysis when he states that "Whoever controls images, controls minds". The political power of images influences our understanding of reality, providing a single and often uncritical point of view on what occurs in the world. This phenomenon, which generates feelings of guilt and repression, contributes to an acculturation of our perception of reality. The danger involved is that of visual conformism and ready-made beliefs.