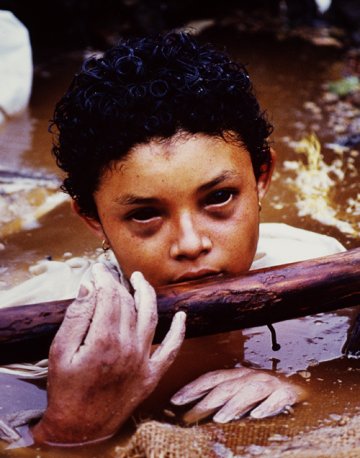 Controversies
A legal and ethical history of photography
Daniel Girardin + Christian Pirker, November 1, 2010
Lewis Carroll, Alice Liddell as a beggar child, 1859_© Graham Ovenden collection, courtesy Akehurst Creative Management
After Paris, Brussels and Vienna, the exhibition is presented at the Centre national de l'audiovisuel in Luxembourg where it displays new cases of controversy.

Since its invention in 1839, photography has provoked numerous controversies and sensational trials. The photographic image has been at the centre of important ethical debates and legal questions throughout the 19thth centuries. As a symbol of free expression and the rights of individuals, but also of power and money, it has frequently come into conflict with authority and has had to face censorship and manipulation. It has provoked impassioned debates in the worlds of art, science, politics, journalism, fashion and advertising that have often ended in court.
and 20
Most major photographers have been drawn into legal proceedings or controversies that have had important repercussions on their careers. The Musée de l'Elysée has brought together a wide range of photographs from the beginnings of photography to the present day that have been the focus of controversy or legal proceedings. Some of these are very well-known, others are less so. Taken together, these pictures give a better understanding of how a society or culture looks at itself, and thereby enable us to consider contemporary debates with a critical eye.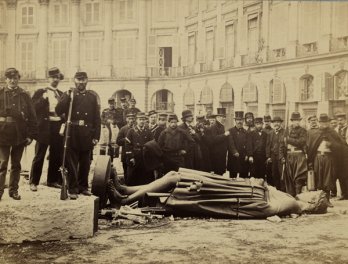 Bruno Braquehais, Commune de Paris, la colonne Vendôme à terre, 16 mai 1871_© BnF
The right to photograph
Placed at the intersection of private and public worlds, a photograph elicits an eminently subjective response. Photographs are therefore the source of endless debates and conflicts that often end up in court. Laws, attitudes and the limits of what is acceptable in terms of representation vary from one country or culture to another. This makes the question all the more complex but it is also what makes it so interesting. The numerous controversies associated with photography throughout its history highlight the diversity of possible interpretations and the insoluble paradox of freedom and constraint that is constitutive of photography itself. Photographers, whatever their field of activity, are bound by a series of laws whose limits are constantly being tested, with jurisprudence usually lagging behind the evolution of attitudes and techniques. Certain laws are not enforced since they no longer correspond to practice at a particular time whereas others evolve as a result of court decisions. Photographs that have been published for many years can suddenly be forbidden while others begin to circulate freely after a long period underground. It is all a question of how the pictures are interpreted, of the meaning that is read into them.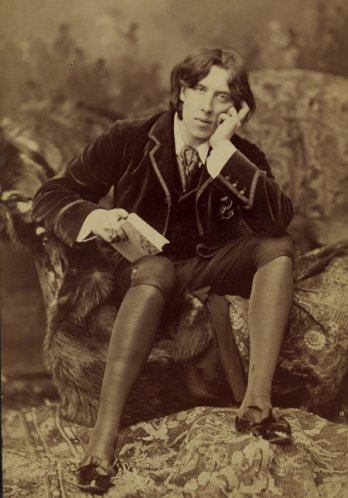 Napoléon Sarony, Portrait d'Oscar Wilde, 1882_© Library of Congress, Washington, D.C.