Richard Avedon
Photographs 1946 - 2004"
Helle Crenzien + Marta Gili, April 7, 2008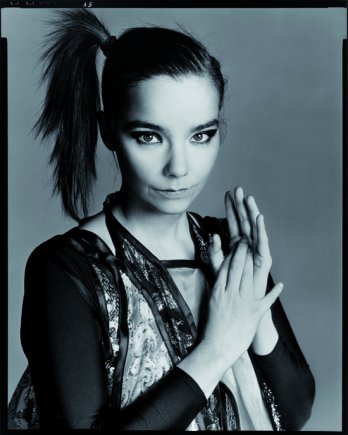 Richard Avedon_Björk, musicienne_New York, 2 juin 2004_© 2008 the Richard Avedon Foundation
Richard Avedon started working for Harper's Bazaar in 1945. He joined Vogue in 1966. His pictures metamorphosed fashion photography, which he found too static and stuffy, by emphasising movement and capturing his models in public spaces such as parks nightclubs and shops. Avedon set out to recreate everyday and social situations, and to give the impression that, as in photojournalism, his photographs were taken spontaneously, on the spur of the moment. After the Second World War the supremacy of New York meant that its fashion photographers were sent over to Paris to photograph the European collections. Avedon regularly photographed the designs of the major Parisian couture houses through to 1984. In the 1960s Avedon went back to the studio and the neutral background in order highlight the beauty and mobility of his subjects.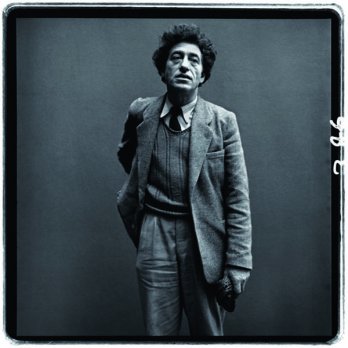 Richard Avedon_Alberto Giacometti_Paris, 6 mars 1958_© 2008 the Richard Avedon Foundation
In parallel to his fashion photographs, Richard Avedon made numerous portraits, radically transforming the codes of genre, as did that other great American photographer, Irving Penn. But Avedon went even further than Penn. He shattered the iconic images of the stars of show business, literature, the arts and the political elite in the United States. His portraits show all the facets of his models' personality, however great their mastery of the codes of representation. The use of white grounds, the bareness of the compositions, helped to bring a searching psychological dimension to each subject. Generally speaking, Avedon sought to capture the true nature of things rather than to reproduce them superficially. During his photography sessions, he sought out that very special moment when he could capture and set down the psychological intensity emanating from the sitter. For, to photograph someone "meant looking beyond the charm of the face and establishing a relation between the vital presence of the other and his own, that is to say, finding the moment when everything converged and happened.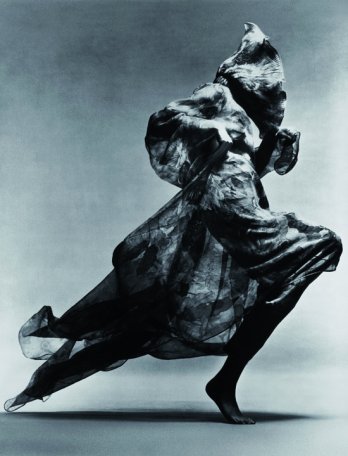 Richard Avedon_Jean Shrimpton, robe du soir de Cardin_studio de Paris, janvier 1970_© 2008 the Richard Avedon Foundation