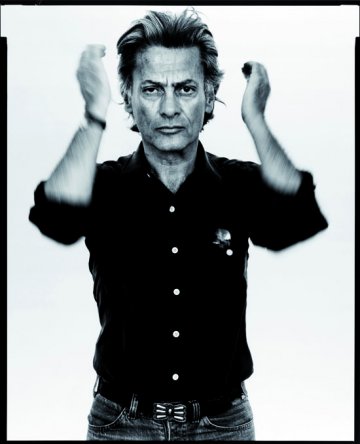 Richard Avedon
Photographs 1946 - 2004"
Helle Crenzien + Marta Gili, April 7, 2008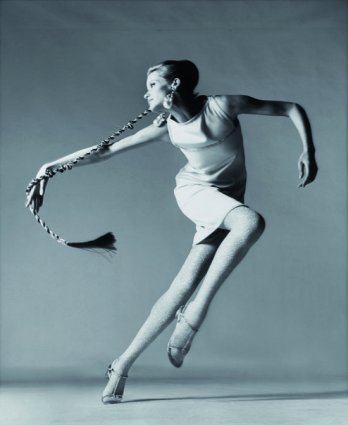 Richard Avedon_Veruschka, robe de Kimberly_New York, janvier 1967_© 2008 the Richard Avedon Foundation
The exhibition
"Photography 1946-2004"
is showing around 200 of Richard Avedon's photographs: all the way from the early ones of the forties, when he travelled to Rome and Sicily just after World War II and photographed the street scenes there, through the glamorous fashion world of the fifties in Paris, to the more psychological portraits of literati, actors, musicians and artists. A critic from The New Republic once wrote of an exhibition of Avedon's works: "Avedon puts in too much and pushes too hard. His work goes too many places" - but regardless of quantity or dating, there's one common denominator - the portrait. Whether Avedon photographed the street entertainer Zazi in the streets of Rome in 1946, Marilyn Monroe in 1957, Karen Blixen/Isak Dinesen in 1958, Veruschka in clothes designed by Kimberly in 1967 or the singer Björk in 2004, it is portraits he creates; not reportage, snapshots, fashion photography, but portraits. Thoughtful portraits, frozen elements of a performance, testifying to empathy and shared responsibility. The retrospective character of the exhibition makes this observation not only possible but inevitable: the whole multi-faceted œuvre can be circumscribed by one artistic arc that is about openness and complexity, lies and flattery in the portrait tradition.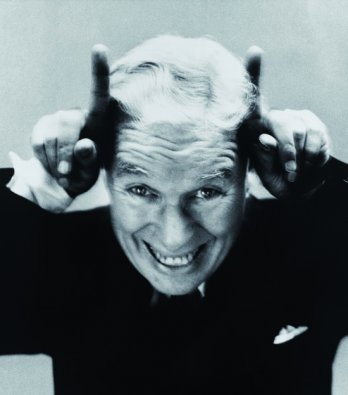 Richard Avedon_Charles Chaplin quittant l'Amérique_New York, 13 septembre 1952_© 2008 the Richard Avedon Foundation
Along with Irving Penn, Avedon changed portrait photography in the twentieth century. Penn is the last exponent of the aristocratic concept in photography: he is considerate and attentive in his pictures where Avedon is radical and brutal. Avedon ranges wide and his photographs exhibit a visible duality: they are photographs taken by a strong, complex personality, a photographer who possesses great humanity - and cold-bloodedness. Avedon tries to bring out more facets rather than just to reproduce his sitters from an arbitrary point of view; as when Picasso works for example with the portrait of Gertrude Stein. Like Picasso, Avedon is a co-creator - not just an observer. The photograph is by nature 'truthful', but Avedon shows that the photograph can show or reveal much more than the superficial truth.