Alain Michel FAGNIDI
A contemporary and refined view of African art
Sarah Mouton, June 22, 2006
The most recent Montréal International Interior Design Show (SIDIM) honoured Alain Michel Fagnidi, a newcomer to the design world. The Montreal resident, a native of the Ivory Coast, launched LAGÔH, his line of accessories and furniture. LAGÔH means the "divinity of love", and this is evident when one sees the sumptuous, limited edition collection wrought from leather and wood. Available at Leather Couture in Toronto and Morphée in Montreal, this collection demonstrates a contemporary and refined view of African art as Fagnidi draws inspiration for shape and colour from elements like coffee and chocolate.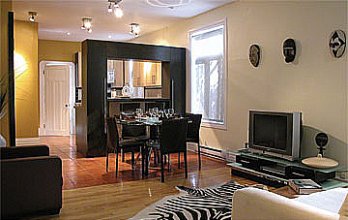 At 27, Fagnidi feels that he has lived several different lives. In his youth he attended an elite military school in Abidjan, where he discovered painting. Following nine years of military service he successfully presented his first collection in Dakar. He left Africa in 2000 to study design at the Créapôle and work at UHP Paris, a major fashion and design firm. During this two-year period, he honed both his design and business skills.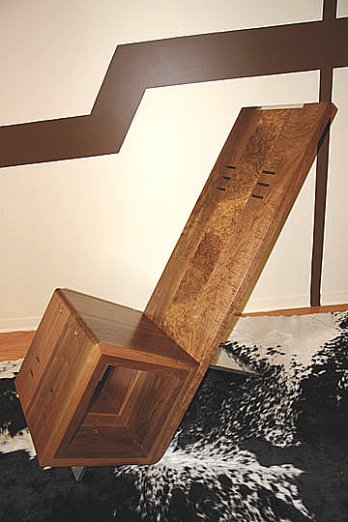 He then joined QM Properties, a high-end housing rental firm, where he designed luxurious and extravagant interiors that meld European and African style. This experience incited him to launch his own firm with a focus on African design. He chose Montréal to establish Fagnidi, his luxury design brand, now distributed throughout Canada. The designer hopes soon to enter both the American and Asian markets. But whatever the future holds, Fagnidi will let his instincts and intuition guide him.