The 1930s at The MBAC
The Making of
Josée-Britanie Mallet, March 24, 2008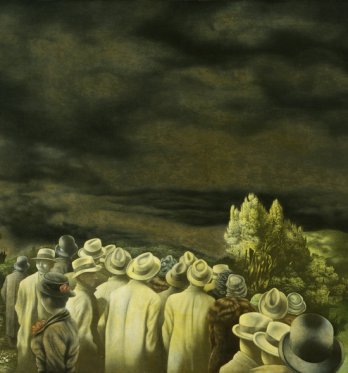 Richard Oelze_Expectation (Erwartung), 1935-36_Purchase © Aleksandr Rodtchenko Estate / SODRAC (2008)
The works presented in this exhibition come from some of the most prestigious private and public collections in Austria, Canada, the Czech Republic, Germany, Holland, Israel, Mexico, Russia, Spain, Switzerland, the United Kingdom, and the United States. "
We are pleased to present an exhibition of such historic value and rich content,
" emphasized Marie Claire Morin, president and Chief Executive Officer of the NGC Foundation. "
It brings together a very large number of international works by renowned artists that are seldom seen together in North America."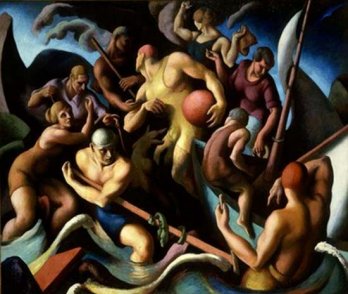 Thomas Hart Benton_People of Chilmark_1920
The 1930s: The Making of "The New Man"

 has been the subject of major thematic exhibitions in Berlin, Vienna, Madrid, and Paris. Most of these have shed light on the political dimension: the relationship between art and state power or artists' reactions to totalitarianism.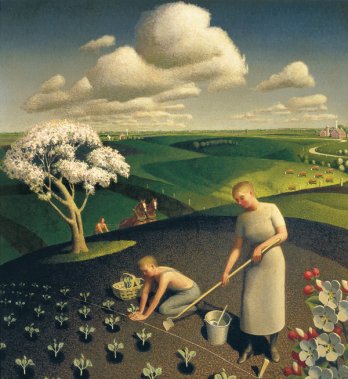 Grant Wood_Spring in the Country, 1941_Cedar Rapids Museum of Art, Iowa, achat © Estate of Grant Wood / VAGA (New York) / SODART (Montreal) 2008
Christian Schad_Autoportrait
From June 6 to September 7, 2008
www.gallery.ca