Ronan & Erwan Bouroullec
The French Touch
Pierre Dalage, March 24, 2008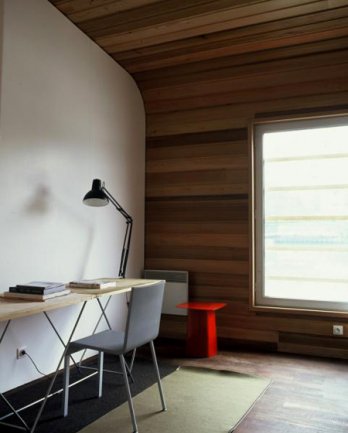 Ronan & Erwan Bouroullec_Floating House_Paris
The pile of covers clears any doubts about its function: it is a place of comfort, a shelter for rest and retreat, a sort of spatial parenthesis. Just as impressive in terms of dimension (4m wide, 2.20m high), the screen is more of a « fabric wall » than a mobile separation. One is seduced by these patches of wool in abstract, geometric, stitched shapes in clashing colours. The design of the aluminium chassis on which these huge wool covers are "placed" reminds us of a saddle maker's workshop with skins hanging on metal trestles. These four objects do not constitute a collection by any means as they were all designed at different times. However, they do represent the constant research of the Bouroullec brothers into the notion of the "quality of the atmosphere". The use of fabric is one answer.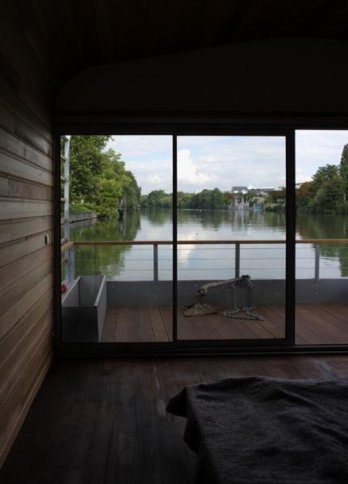 Ronan & Erwan Bouroullec_Floating House_Paris
In this case, it is a vehicle for colour, and the huge, flat, monochrome surfaces bring to mind Serge Poliakoff's compositions. After having explored a more pointillist and vibrant touch with the fabric tile Kvadrat, the two designers are today experimenting with the strict and lyrical rhythm of collections and fitted shapes, associated with layers of colour. Ettore Sottsass said "Colour is life". Ronan Bouroullec ironically says that "colour is as complicated as life". In any case, the two brothers refuse to invent any kind of theory on the subject. They tame colour with method, letting themselves be guided by their intuition. This is a delight and an open door every time as their aesthetic visibly gathers strength.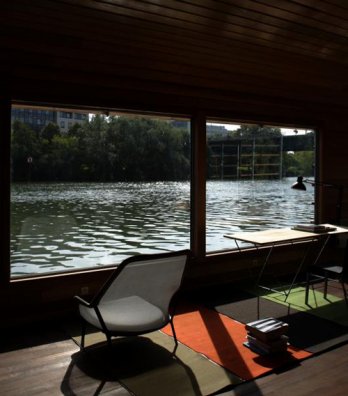 Ronan & Erwan Bouroullec_Floating House_Paris