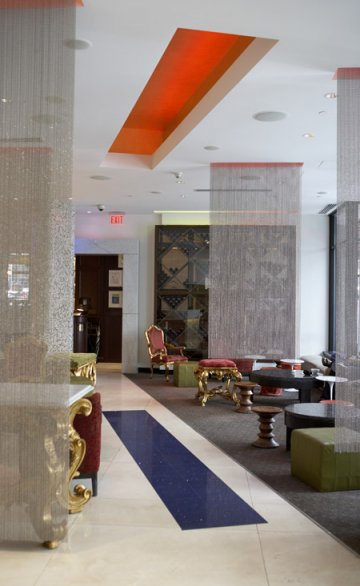 Opus Hotel
An oasis in Vancouver
Zanoah Bia, June 9, 2008
Opened in September 2002, the Opus is a boutique hotel located in Vancouver's trendy Yaletown, and has become a magnet for architects, photographers and designers, as well as the advertising and film crowd. Its relaxed and serene ambience is ideal after a day of shopping the avant-garde galleries and furniture boutiques on Mainland Street.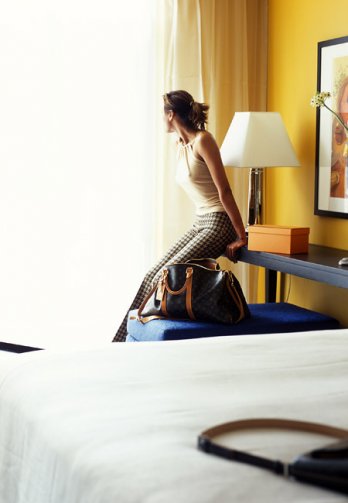 Opus Hotel_Vancouver
Designed by the Vancouver firms of Paul Merrick Architects, and Hancock, Brückner, Eng + Wright, this new building in the historic warehouse district features 96 large rooms, including eleven luxurious suites and 2 penthouses. The management prides itself on the establishment's personal service, comfort and the quality of design - the latter demonstrated by classic furnishings and tall windows that reveal a view of the Marina. The chic interior is by Vancouver's Architectura Planning Architecture Interiors Inc.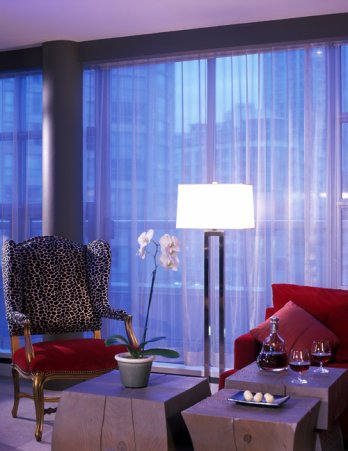 Opus Hotel_Vancouver