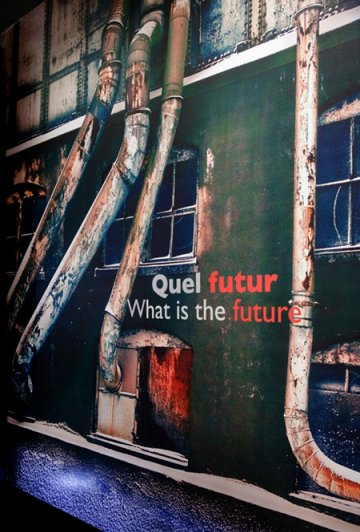 Urbanopolis
What is the future of our urban planet?
Serge Poulin, March 3, 2008
Urbanopolis_Corridor_Idra Labrie
How will the future growth of cities affect us? - Air, water, soil, forests, climate - What are the future needs of our cities? - Housing, transportation, energy, drinking water, services - Who will live in the cities of the future? - A third of the world's population lives in shantytowns - What does the future look like for urban societies? - Equity, social contact, aging, the economy.
Around 479 BC, Hippodamos redesigned the city of Milet in Ancient Greece. He invented geometric street patterns with the idea that one could transpose the order and harmony of the universe on to the city. A functional urban planner before his time, he believed in zoning, formal layout, and adapting to geography. To this day, the site chosen, the street plan, the land divisions, and how buildings are distributed determine the shape of the city. Each city has its own unique layout and distinguishing characteristics. The urbanization of Mesopotamia began in the fourth millennium BC, and its expansion in the third millennium BC coincided with the advent of writing. Cities began to evolve on every level: cultural, religious, administrative and economic. Contracts for the construction of temples and other buildings were engraved on clay or stone tablets to make sure that royal proclamations relating to construction would be observed in perpetuity.
Founded in about 8000 BC, Jericho is one of the oldest cities in the world. The remains of an old brick building in the city, situated on the present-day West Bank, are signs of urban activities in the distant past.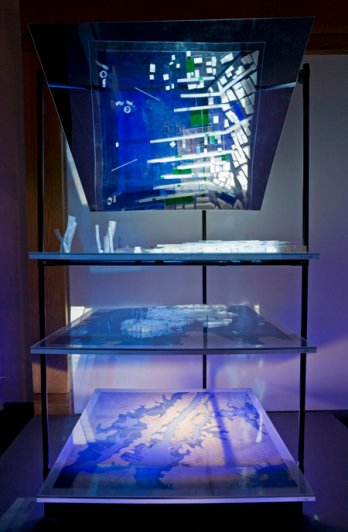 Urbanopolis_New York in 100 years_Idra Labrie
How do cities move? How does a megalopolis work? How are cities planned and how to they take root? How do cities innovate? Why build new cities? What's it like to live in a city? What kinds of energy do cities need? What is nature's place in the city? What does the future hold for our urban planet? As Musée de la civilisation's first official event during Québec City's 400
th
anniversary year, the
Urbanopolis
exhibition straddles fantasy and reality to showcase the universal themes of movement, nature, and our built heritage and their direct connection with the urban environments we live in.