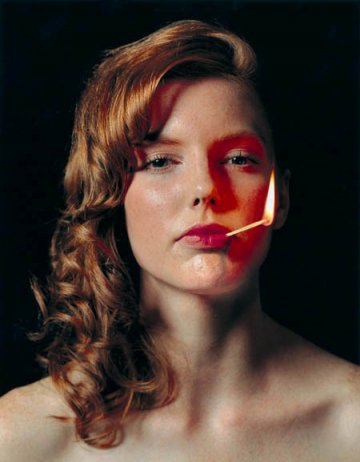 Josephine Meckseper
Why are you look at me ?
Colette, March 3, 2008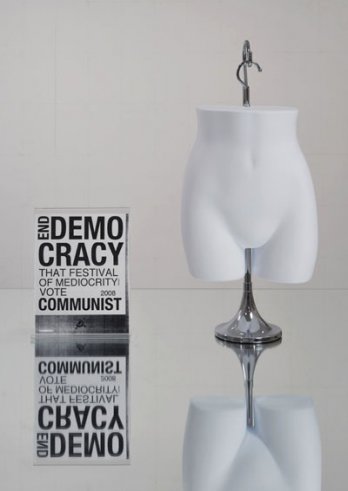 Josephine Meckseper_Democracy
PORTRAIT EXPRESS
German artist who settled in New york for 17 years, presents three installations in our gallery (Colette) through March 22nd with her signature work: consumption pictures, filled with references to history of the Arts. Inspired by demonstrations as well as shopping, she asks questions about links between medias and images of informations, fashion and advertising. Josephine Meckseper's installations, photographs, and films explore, as Nicolas Garait has described, "the questionable links the media establishes between images of political news, the fashion industry, and advertising." In The Complete History of Post contemporary Art (2005), she assembles everyday objects (a stuffed rabbit, stockings, a toilet plunger) and imagery related to protest culture.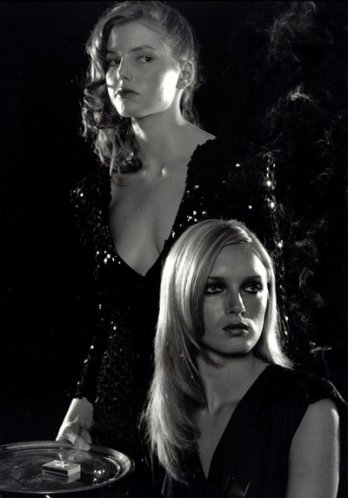 Josephine Meckseper_Raf Tray
Josephine Meckseper_CDU-CSU