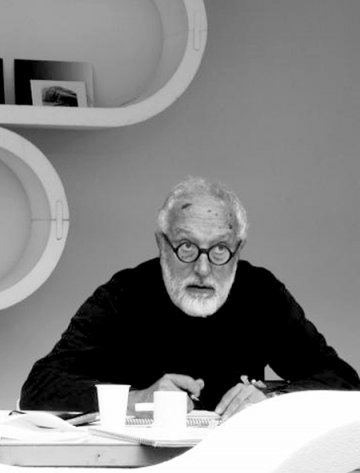 Andrea Branzi
Open Enclosures
Linda Chenit, February 18, 2008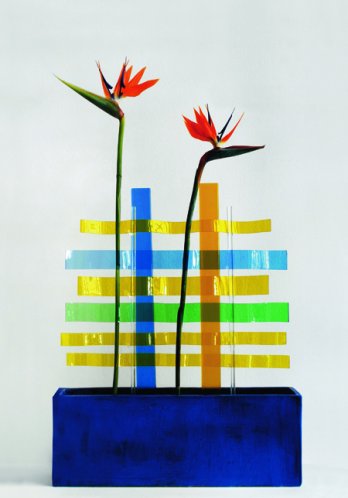 Andrea Branzi_Vase Simbiosi, 2005_Fondation Cartier
Andrea Branzi, one of the most influential Italian architects and designers working today, will present two ambitious new installations created in collaboration with the CIRVA,1 specifically for his exhibition at the Fondation Cartier. Realized in glass and metal interweaved with natural elements such as branches and flowers, these installations, immersed in the musical environment of Patti Smith, create a dialogue with the architecture of Jean Nouvel's building. Fragile, delicate and poetic, these hybrid structures express what Andrea Branzi has called "a weak and diffuse modernity" where the translucent, the transitory and the flexible become the guiding concepts for architecture and design in the 21
st
century. After exhibiting Ron Arad, Marc Newson, and Alessandro Mendini, the Fondation Cartier confirms its ongoing commitment to design through this commission to Andrea Branzi.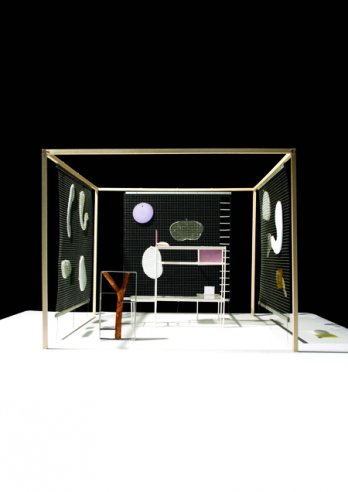 Andrea Branzi_Gazebo, 2007_Fondation Cartier
Born in Florence in 1938, Andrea Branzi has been involved with many progressive elements of Italian design since the late 1960s. As one of the founding members of Archizooom Associates (1966-1974), he played a major role in the radical architecture movement, which inspired a whole generation of architects such as Frank Gehry, Rem Koolhaas and Daniel Liebeskind. In the 1970s and 1980s he also participated in important avant-garde groups such as Studio Alchymia and Memphis. A prolific writer and critic, he was one of the co-founders of the world-renowned design school, the Domus Academy in Milan, of which he was the director and vice president for ten years. For his career contributions in the fields of design and design theory, he was awarded the prestigious Compasso d'Oro in 1987. He is currently Professor and Director of the graduate program of Interior Design at the Politecnico di Milano, and Curator at the Museo del Design di Milano.