Glenn Ligon
I Am A Man
Wayne Baerwaldt + Thelma Golden, February 11, 2008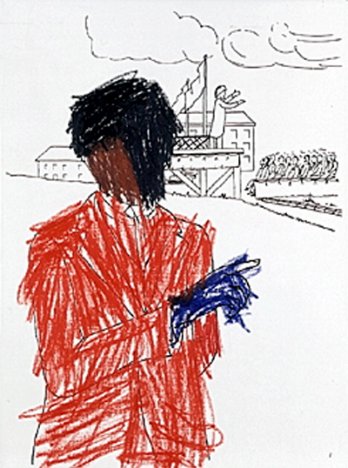 Glenn Ligon_Frederick Douglas, 2000
Introduction from the exhibition catalog
Glenn Ligon is at the forefront of a generation of artists who came to prominence in the late 1980s on the strength of conceptually based paintings and phototext work whose subjects investigate the social, linguistic and political constructions of race, gender and sexuality. Glenn Ligon's practice, which incorporates sources as diverse as James Baldwin's literary texts and Richard Pryor's stand-up comedy routines, encompasses painting, printmaking, sculpture, installation, and video. The touring exhibition Glenn Ligon: Some Changes surveys his oeuvre over the past seventeen years and explores the idea of "revision" highlighting how Ligon's practice of modifying and layering past subjects and themes has resulted in a unique new body of work.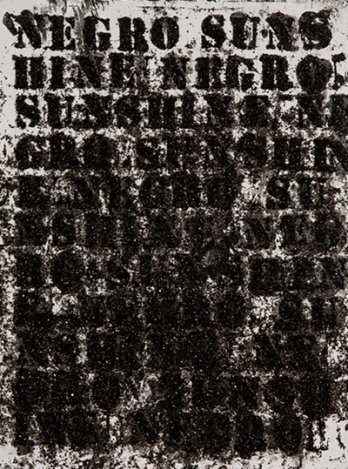 Glenn Ligon_Artwork
Glenn Ligon's art is a sustained meditation on issues of quotation, the presence of the past in the present, and the representation of self in relation to culture and history. Painting is the key tool for Ligon's trade in ideas, especially those informed by modernist aesthetics and the inconsistencies of comprehending society's and the media's take on the black body politic. Ligon's appropriated historical fragments are transferred repeatedly and poignantly between works produced in different media, but invariably find themselves reconstituted and trans- formed again in Ligon's painting. Clearly, the development of ideas around artmaking is central to his aspirations as an artist, both as the conceptual underpinning for his art and as a critique of the society in which we live. Painting is but one of his self-declared "touchstones", and Ligon's choice of medium is based entirely on his ability to extract resonance from his subjects and materials.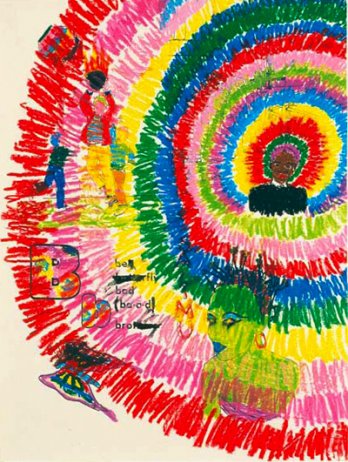 Glenn Ligon_Boys with Basketball, 2001
Glenn Ligon: Some Changes provides a rare opportunity to view a significant body of the artist's works, spanning the period from 1988 to the present. These include Untitled (I Am a Man) (1988); Runaways (1993); the Richard Pryor paintings (1993-2004); the awardwinning web-based project, Annotations (2003); and the installation The Orange and Blue Feelings (2003). The exhibition also includes a new series of drawings originating from Ligon's humorous appropriation of 1960s African-American coloring books. All of the works are important parts of Ligon's oeuvre, and some of his best-known paintings permit speculation on the significance of painting vis-à-vis his pieces in other media.