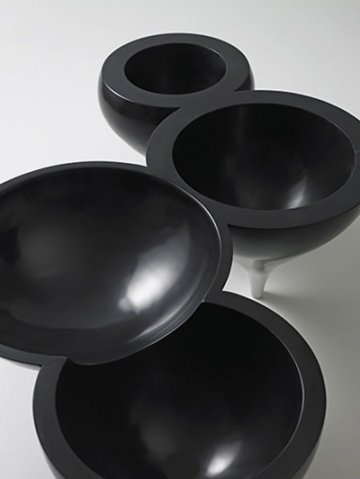 The 21th Century will be feminine!
9 designers who are transforming the contemporary design world
M.V., January 28, 2008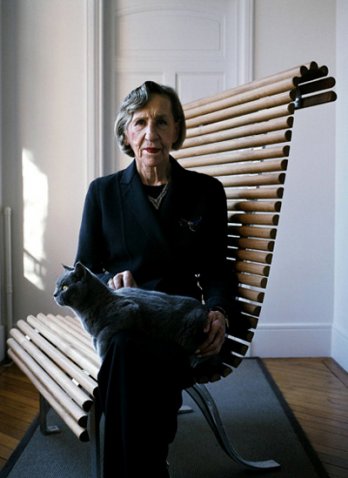 Andrée Putman_Gautier Deblonde
Design and architecture are no longer the exclusive realm of men. The time when their woman fellows were occulted behind great men (Ray Kaiser vs Charles Eames, or Charlotte Perriand vs Le Corbusier), is over. Women have finally taken over, and opened their own agencies and businesses, to freely experiment their own way.
Here are 9 portraits of creative women who are shaping our contemporary world.
Andrée Putman

It would not detract from her keen originality to call designer Andrée Putman the Coco Chanel of interior design. As Chanel did with clothing, Putman has liberated French interior design from its proper, stuffy roots with her unmistakable vision of elegance, clarity, and wit. Born (1928) in Paris, Putman enjoyed a budding career in music before becoming a journalist for prominent French interior design magazines. It was not long before her own individual style ushered Putman into the design limelight, and in 1978 she opened her first design studio, Ecart. Besides producing interiors and stores for some of French fashion's biggest names (Yves Saint Laurent, Karl Lagerfeld, Azzadine Alaia, to name a few), Ecart also reissued furniture designs of then-obscure designers from the early part of the twentieth century.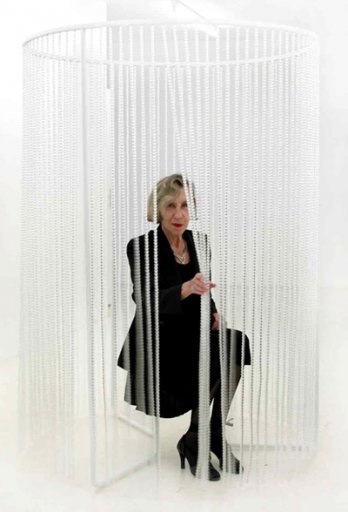 Andrée Putman_Tabouret Baldaquin_Fabrice Gousset_Galerie Kreo
Putman is singularly responsible for the revival of now-venerated names of design such as Jean-Michel Frank, Eileen Gray, and Mariano Fortuny by reproducing some of their best work. Andrée Putman continued to win the world over by designing interiors from Tokyo to New York, where her work for Ian Schrager at The Morgans Hotel launched the genre of designer hotels. In 1997 Putman opened a new design studio under her own name, and continues to expand her product line to include furniture, accessories, and interiors, as well as exhibitions, a line of perfume, and the redesign of the Concorde interior. Justifiably called the "Grand Dame of Modernism," Andrée Putman's career has spanned several decades, largely impacting the design field with her quintessentially French style, that is in turn, quintessentially Putman.